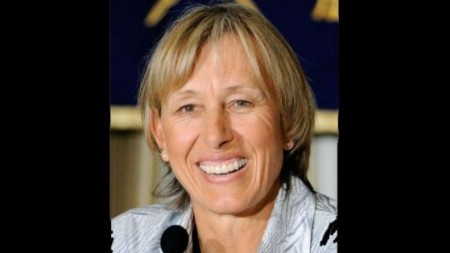 ---
NEW YORK: One of the finest female tennis players of all time, Martina Navratilova has revealed that she has been diagnosed with breast cancer.

Navratilova will begin six weeks of radiation therapy in May after having a minor invasive surgery called a lumpectomy. She says her prognosis for survival is extremely good.

Navratilova says there's a 90 percent chance that a relapse won't occur and the malignant tissue has already been removed.

The nine-times Wimbledon champion, who still plays tennis and ice hockey and competes in triathlons, says she is speaking publicly about her cancer to help promote awareness.
COMMENTS
Comments are moderated and generally will be posted if they are on-topic and not abusive.
For more information, please see our Comments FAQ