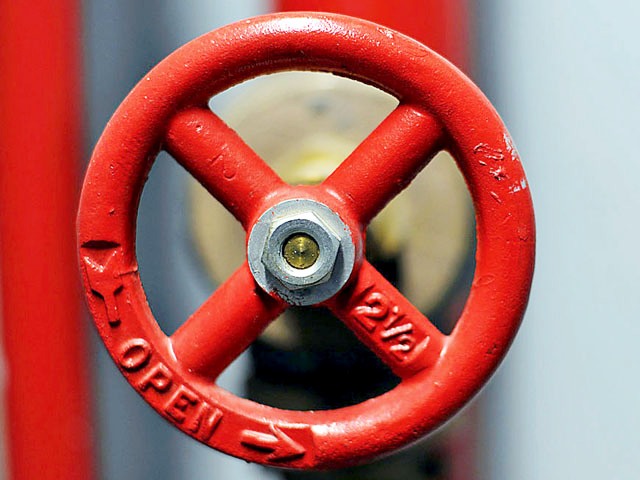 ---
KARACHI: Industries in Punjab will not be getting gas for one day every week till further notice due to low pressure, said Sui Northern Gas Pipelines Ltd (SNGPL).

The SNGPL in a meeting appealed to all textile mills to voluntarily observe one day gas holiday by the time gas pressure improved. The meeting was held with the All Pakistan Textile Mills Association (APTMA).

The SNGPL said it was facing low gas pressure due to unprecedented and illegal gas consumption by domestic and industrial sub-sectors for electricity generation to meet power shortfall.

Gas supply from fields has also declined, according to SNGPL officials. They said electricity disruptions in the province had reached 16 to 20 hours, resulting in high usage of gas generators. They said consumers, both domestic and commercial, were using gas generators. "Petrol or diesel generators are rare due to high fuel costs so people rely on gas generators," said the SNGPL spokesman, adding that this was the reason people were going to face gas closures during the summer.

All sectors including cement, glass and fertiliser, which were major gas consumers, had been informed of the closure, he said. Industrialists have criticised the gas closures terming them extremely dangerous for business. "The production cycle has already been destroyed by continuous electricity blackouts, and now gas closures will finish the job," said a businessman. "The hope of uninterrupted gas supply during summer got us through the winter months but now they tell us there will be no gas," lamented a glass industry owner adding "we do not want any concessions or rebates just uninterrupted gas supply," asking whether it was too much to ask for?

"The textile sector is the country's biggest export industry and still will not be spared from the gas outages," said All Pakistan Textile Mills Association's Punjab Chairman Gohar Ejaz. He wanted the government to help the industry and end the gas closures.

According to the schedule announced by SNGPL, Lahore-2 Zone was closed from 5pm on Tuesday (yesterday) to 5pm on Wednesday (today). Gas supply to the Faisalabad Zone would be closed on Wednesday (today) at 8am till 8am Thursday. Lahore-1 Zone would have to face closure from 5pm on Thursday to 5pm Friday while Zone- 4 will be closed on Saturday at 6 am and would remain without gas till Sunday 6am.