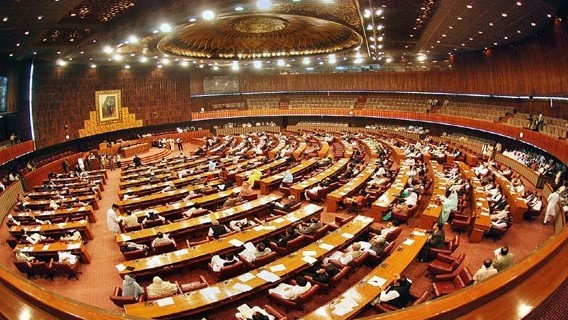 ---
ISLAMABAD: The government will set up a committee to oversee the implementation of the proposed 18th constitutional amendment bill after its approval by parliament, possibly by this weekend, adviser to the Prime Minister Raza Rabbani has told the federal cabinet.

The committee will interpret provisions related to the abolition of the concurrent list and the provincial autonomy, an official statement quoted Raza as having said.

However, the official handout did not specify whether this would be a panel comprising solely parliamentarians or whether technocrats also be included. Chaired by Prime Minister Yousuf Raza Gilani, the cabinet approved the bill that primarily envisages transferring key discretionary powers from the president to the prime minister and the parliament.

But the approval seems ex post facto as the bill has already been laid before the parliament. Usually, all draft legislation is first approved by the federal cabinet and then presented to the National Assembly and the Senate, say experts.

Apart from clipping presidential powers, the landmark proposed legislation also suggested more administrative and financial autonomy for the federating units, a provision that will require massive structural changes in the composition of the civil bureaucracy.

One such proposal is to abolish the 48-item concurrent list that contains subjects on which the provinces have primary right but the center is also allowed to legislate. And in case of any dispute, according to the arrangement under the original 1973 constitution, the federal government will have the final word. The abolition of this list will transfer the

subjects it covers to the provinces. Some key areas of the country's economy including agriculture – a sector that contributes close to a quarter of the Gross Domestic Product – comes under the concurrent list.

Education, healthcare and industries are some other important subjects also covered by the list. The proposed committee is to decide whether the ministries for these sectors at the federal level should be maintained or abolished.

PML-Q senator Wasim Sajjad,said the operability of the legislation – in the shape of further legislation or administrative decision – has yet to be decided.