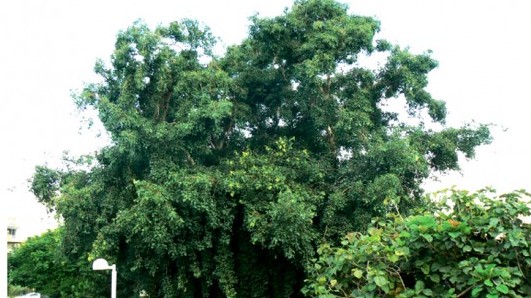 ---
ISLAMABAD: The endangered trees of Dalbergia Sissoo (Shisham) are under threat of extinction.

According to a survey, a fungus that frequently changes hosts has this time singled out Shisham. These trees are found in abundance in Blue Area, sectors F 6/1, G-6/4, I-9, Faisal Avenue, Jinnah Avenue, Aabpara Chowk, Kuri Road, Khana Pul, I-8 Park, I-9/4 industrial areas, but have been disappearing slowly over the past eight years.

Around 470 old trees of Shisham and some 120 trees of Keekar, Phulla, Neem and Chahra, etc have withered away, according to the survey Dr uhammad Ashfaq (Tamgha-i-Imtiaz), professor at the University of Agricultural Faisalabad told The Express Tribune that the Forestry Institute, Peshawar had identified more than 60 pathogenic species of fungus living on Shisham.

Meanwhile, Helga Ahmed, an environmentalist said that the genus Dalbergia, which has more than 300 species in tropical and sub-tropical areas of Asia, may be used as a drug in 10 years."The primary need is to detect which pathogen, fungus, bacteria, virus or nematode is actually causing the disease," she explained."It is a farmer-and-environment- friendly tree as it increases annual rainfalls, keeping the environment cool and decreases the ratio of wind evaporation which saves the atmosphere from becoming dry," she added.

She also did not consider CDA totally responsible for the withering of trees in the capital saying that the citizens of Islamabad are equally responsible for the misery.

Member Environment CDA, Mazhar Hussain said, "I will not talk with media persons as they always considered the city managers responsible for ongoing miseries in the federal capital." Asif Shuja Khan, Director General Environment Pak- Environment Protection Agency said, "CDA is responsible for the protection of Shisham, which provides fuel, small timber, manure, leaf, and other economic needs of rural and urban people."

"CDA had hacked down almost more 50,000 trees during the last five years in its so-called efforts to reduce pollen allergy, more than 35,000 trees were removed only in 2006 while 14,428 trees were cut down after that," Asif recalled.

"This will pollute the environment as CDA has planned to 60,000 more trees in the suburbs of the federal capital by 2013," he added A senior official of CDA, on conditions of anonymity, said that the CDA had made plans to sell the withering Shisham trees for millions of rupees as the civic body was facing a financial crisis.