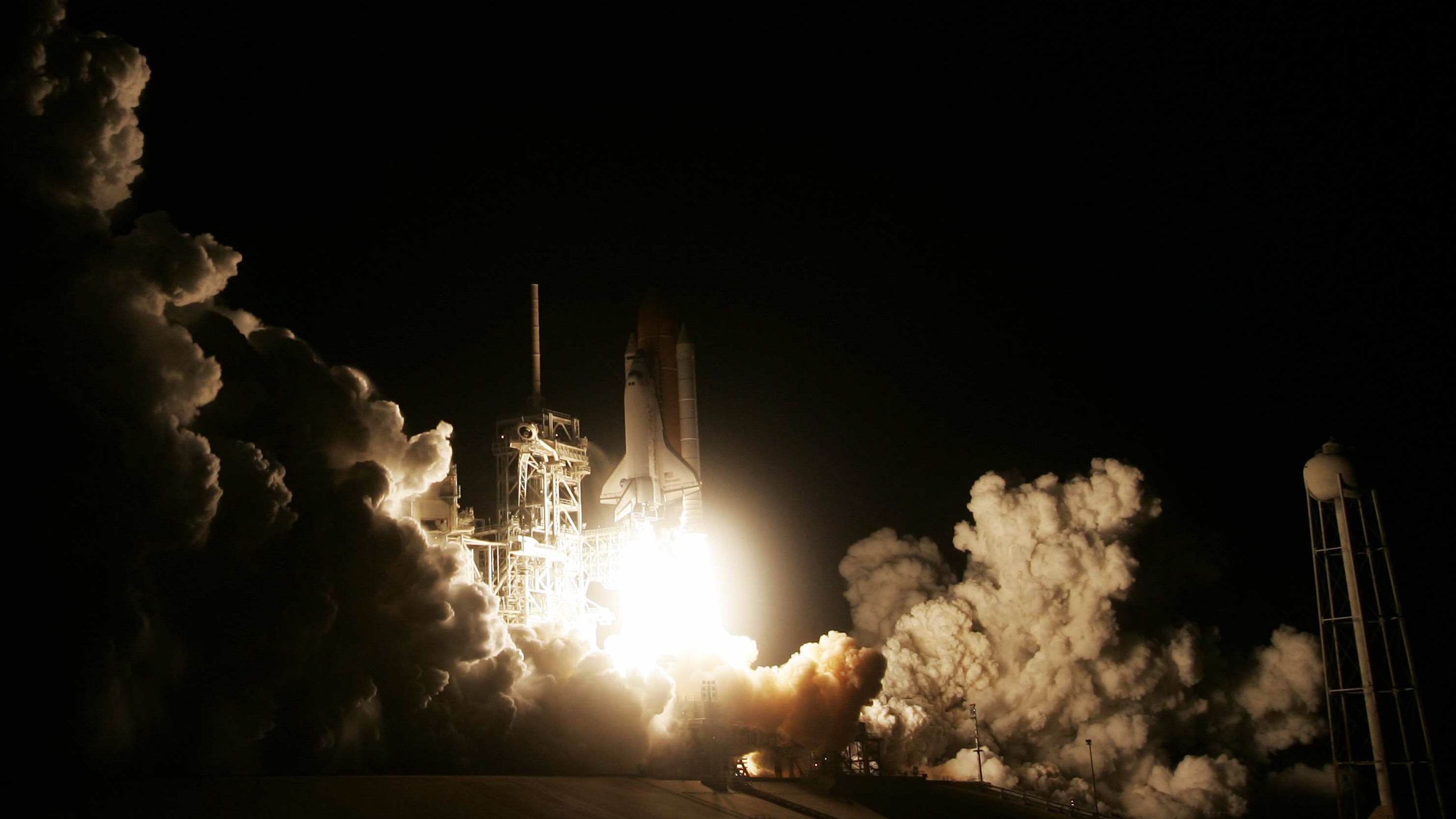 ---
CAPE CANAVERAL:
The US space shuttle Discovery successfully linked up with the International Space Station today, easing into a docking node.
Mission commander Alan Poindexter delicately steered his big ship into place at 0744 GMt, 215 miles (344 kilometers) over the Caribbean, NASA said.
The mission -- one of the last before the US shuttle fleet is retired at the end of this year after 30 years of service -- is notable in that for the first time four women are in orbit, more at one time than ever before.
Discovery's 7 member crew includes 3 female mission specialists while a fourth, American astronaut Tracy Caldwell Dyson, is on the space station, arriving there Sunday on a Russian Soyuz spacecraft.
Discovery blasted off on Monday from Kennedy Space Center at Cape Canaveral, Florida in a launch marred only by the failure of an antenna used to transmit television pictures back to Earth that also is part of its radar docking system.
NASA officials said the shuttle could safely dock without the antenna. During the mission, Discovery will deliver nearly eight tonnes of cargo, including spare bunks for the occupants of the space station, a large tank of ammonia coolant and seven racks filled with science experiments.
COMMENTS
Comments are moderated and generally will be posted if they are on-topic and not abusive.
For more information, please see our Comments FAQ