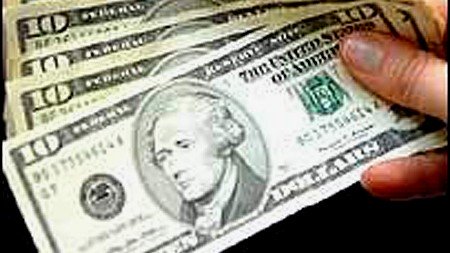 ---
TOKYO:
The dollar was up against the yen in Asia on Wednesday with investors reluctant to hold the Japanese unit as the central bank maintained its super-low key lending rate, dealers said.
The dollar rose to 94.16 yen in Tokyo afternoon trade from 93.78 yen late Tuesday in New York. The euro declined to 1.3382 dollars from 1.3397 but rose to 126.01 yen from 125.65.
In New York, the dollar fell after the Federal Reserve published minutes of the Federal Open Market Committee's meeting in March hinting that an immediate rate hike is unlikely. But the greenback recovered gradually in Tokyo "as we are not in a position to sell off the dollar right now," said Yosuke Hosokawa, head of the forex group of Chuo Mitsui Trust Bank.
"Players still do not want to hold low-interest rate currencies like the yen," Hosokawa said.
"The market now tends to shift to currencies with higher interest rates. That trend is likely to continue for now."
Japan's central bank on Wednesday kept its key lending rate unchanged at 0.1 percent and maintained its outlook that the pace of recovery in the world's number two economy will remain tepid.
Under government pressure to do more to combat deflation, the Bank of Japan said last month it would extend emergency steps taken in December by boosting its short-term loan facility to 20 trillion yen.
In regional trade, the dollar fell to 32.34 Thai baht from 32.36 on the previous day and to 1.3953 Singapore dollars from 1.3971.
It also fell to 9,037 Indonesian rupiah from 9,045, to 31.57 Taiwan dollars from 31.67, to 1,121.55 South Korean won from 1,122.65 and to 44.78 Philippine pesos from 44.91.
COMMENTS
Comments are moderated and generally will be posted if they are on-topic and not abusive.
For more information, please see our Comments FAQ