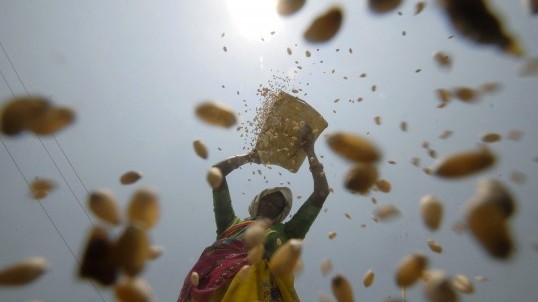 ---
ISLAMABAD: There is speculation that government might lift the ban on wheat export this year.

The ban might be lifted keeping in view the increased production of wheat and the high amount of wheat stock from 2009.

This year's output is expected to reach 23.7 million metric tonnes compared to 24 million tonnes in 2009. The government already has a stock of 2.5 million tonnes of wheat in its stockpiles from last year.

The Ministry of Food presented a summary of wheat production and stocks to the government for approval of wheat exports in the cabinet meeting today.
COMMENTS
Comments are moderated and generally will be posted if they are on-topic and not abusive.
For more information, please see our Comments FAQ