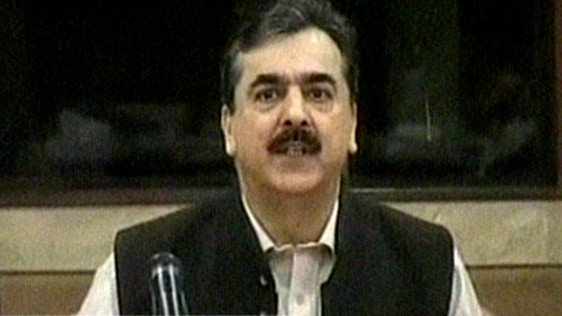 ---
ISLAMABAD: Prime Minister Syed Yousuf Raza Gilani has said that the seat he was on was not permanent, but they had to work hard to strengthen the institution, and if the institutions were strong the seat would be automatically strong.

Addressing the session of the National Assembly here on Tuesday the Prime Minister said that he was honored to be making the opening speech for the constitutional amendment bill. "Politicians have always been blamed for their lack of commitment for democracy but they have proved that they could be united for Pakistan's interests and democratic stability," he added.

Prime Minister Gilani further said that today they have put their personal interests aside and shown commitment and maturity for the sake of the country's interests. He said that both Shaheed Mohtarma Benazir Bhutto and Mian Nawaz Sharif had learnt a lot from their exile. He said that the commitment of the PPP led government would be achieved by implementing the Charter of Democracy (CoD).

Gilani said that they had promised to restore the constitution of 1973.

He said that the entire nation has supported the War on Terror and supported the government for handling the IDPs and for this purpose he also paid tribute to the leadership of Pakistan. "Law enforcement agencies and Armed Forces had sacrificed a lot in the War on Terror," he added.

Gilani said that the polls of Gilgit Baltistan and NFC award were a part of the  reconciliation process.  He said that a few people blamed the PPP led government for rigging in the elections of Gilgit Baltistan but the leaders of the political parties were there and they saw no rigging in the polls.

He further stated if the president did not want a balance of power between the Presidency and Parliament then no one could force him, but he was handing it over voluntarily.
COMMENTS
Comments are moderated and generally will be posted if they are on-topic and not abusive.
For more information, please see our Comments FAQ