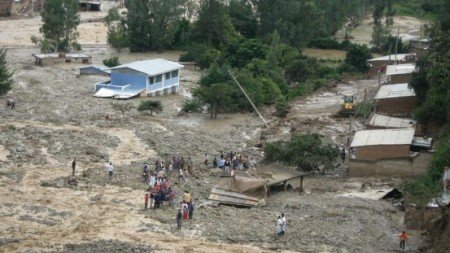 ---
LIMA, PERU:
The death toll from a series of mudslides in the Peruvian Andes has reached 28 after at least two mudslides occurred due to intense rainfall.
Residents of Ambo left homeless by the flooding are seeking refuge in a camp on the outskirts of the town. A clean up operation is now underway in the Peruvian town of Ambo.
The first mudslide occurred late on Thursday night in the town of Cancejos, and was followed by a second mudslide in Ambo. The number of dead is expected to rise as many remain missing.
COMMENTS
Comments are moderated and generally will be posted if they are on-topic and not abusive.
For more information, please see our Comments FAQ