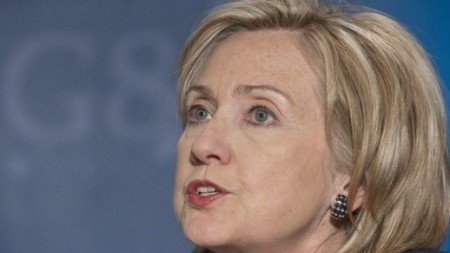 ---
WASHINGTON: US Secretary of State Hillary Clinton has expressed outrage and deep sadness on the attack on the US consulate in Peshawar.

In a statement, Clinton said she is praying for the families of the Pakistani security personnel who were killed and all those who were injured.

She said attacks on diplomatic missions strike at the heart of international cooperation and are unacceptable in any country at any time.

Clinton said that all necessary steps are being taken to ensure the safety of the staff of the US consulate, both American and Pakistan.

The US secretary of State said she is coordinating closely with the Pakistan authorities who are working to bring the attackers to justice.