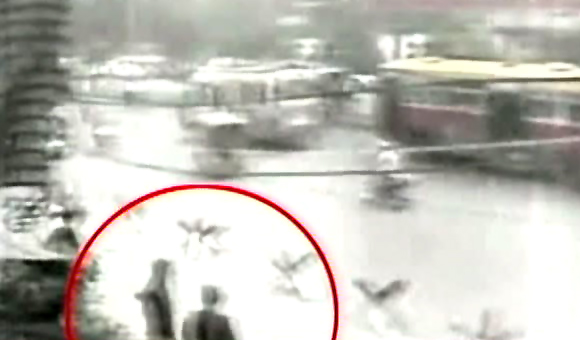 ---
Express 24/7 obtained CCTV footage of the terrorist attacks on Ahmedi worship places in Garhi Shahu area of Lahore.

The footage of the attack was recorded from a camera fixed outside "Darul Zikar", the Ahmadi worship place.

According to the police, two terrorists named Darwesh and Mansoor opened fire on the policemen on duty outside the the worship place. The footage showed a terrorist entered into the building and opened the doors for his accomplice. A gunman walked up the tower while his accomplice attacked the worshippers from the balcony.

Terrorists could also be seen shooting at the armed security personnel wearing black clothes. Due to poor security arrangements the terrorists moved without any problems.

12 suspects have been arrested so far in connection with these attacks which took place on May 28th.
COMMENTS (4)
Comments are moderated and generally will be posted if they are on-topic and not abusive.
For more information, please see our Comments FAQ