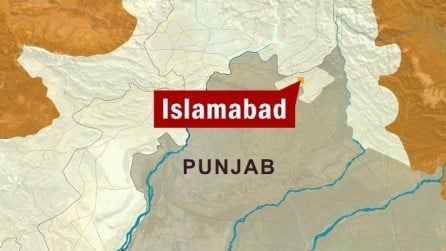 ---
ISLAMABAD: The Capital Development Authority (CDA) has failed to follow proper procedure while awarding a Rs60 million apartments' renovation contract to a private contractor.

Sources inside CDA told The Express Tribune that the authority did not invite any public tenders for the renovation of Parliament Lodges. This is despite the fact that the Supreme Court on June 4 directed all government departments to follow the rules of Public Procurement Regulatory Authority, which stipulate that all contracts must be awarded through public bids.

CDA also exempted the contractor, Fine Furnishers, from submitting a bank guarantee, which is a requirement for all awarded contracts. The requirements for guarantee can be met if the contractor has sufficient funds in their bank account or if they mortgage their assets.

A total of 70 suites will be renovated under the contract's terms, including 62 suites at Parliament Lodges and 18 suites in the MNA Hostel. So far, sources said, only four suites have been renovated, while Fine Furnishers has already furnished CDA a bill of Rs25 million, claiming that it has completed renovation of 40 suites in Parliament Lodges.

Moreover, the quality of furniture fitted in the Parliament Lodges is of "extremely substandard" quality, sources inside CDA said. As per the contract, high quality furniture was to be procured from Gujrat. However, the contractor is installing low cost Rawalpindi-made furniture in the lodges.

Two former officials in the Parliament Lodges Directorate of the CDA, Director Parliament Lodges Shahid Mehmood and Deputy Director Parliament Lodges Sardar Nawaz, in a written statement alleged that they were pressurised by Pakistan Peoples Party (PPP) MNA Noor Alam and another top PPP official in the award of the said contract. When they refused, Mehmood was transferred to the Directorate of Procurement and Contract, while Nawaz was transferred to Directorate of Water Supply.

Abdul Jabbar Milano, Member Engineering at CDA, conceded that the contract was awarded on a single-tender basis.

However, he insisted insisted that CDA was under no political pressure nor was there any corruption involved. The decision, he insisted, was CDA's own prerogative.

Published in The Express Tribune, July 16th, 2010.
COMMENTS (1)
Comments are moderated and generally will be posted if they are on-topic and not abusive.
For more information, please see our Comments FAQ