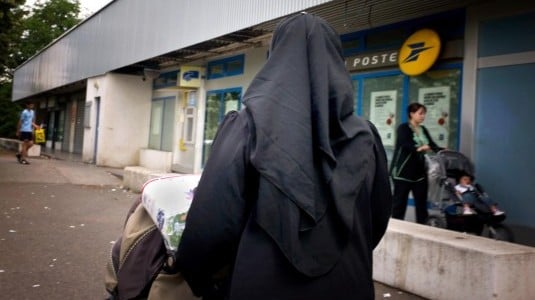 ---
LONDON: Amnesty International has decried a vote by French lawmakers to ban the wearing of full veils in public places saying it violates the rights to freedom of expression and religion. The organization had written to all French parliamentarians urging them to reject the bill.

"A complete ban on the covering of the face would violate the rights to freedom of expression and religion of those women who wear the burqa or the niqab as an expression of their identity or beliefs," said John Dalhuisen, amnesty's expert on discrimination in Europe.

AFP quoted Dalhuisen as saying, "As a general rule, the rights to freedom of religion and expression entail that all people should be free to choose what - and what not - to wear. These rights cannot be restricted simply because some - even a majority - find a form of dress objectionable or offensive." A ban can mean women who wear full-face veils could become confined to their homes, and consequently less able to work.

With 336 votes at the 577-seat National Assembly, the burqa ban bill received the support of President Nicolas Sarkozy's right-wing parliament majority while the country's socialists and communists abstained from voting.

France is home to the largest Muslim population among the 27 European Union member states. Nearly 10 per cent of the 62 million people living in France are Muslim.

According to the French government, the legislation will affect around 2,000 French Muslim women. This is while earlier in June, members of the Parliamentary Assembly of the Council of Europe (PACE) unanimously voted against any general ban against burqa or niqab in Europe, saying Muslim women should be free to choose their clothing.
COMMENTS (1)
Comments are moderated and generally will be posted if they are on-topic and not abusive.
For more information, please see our Comments FAQ