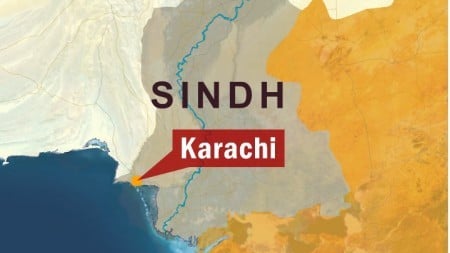 ---
KARACHI: The Sui Southern Gas Company (SSGC) has asserted that it is not causing power outages in the city. The company defended its position after being blamed by the CEO of the Karachi Electric Supply Company (KESC).

KESC CEO Tabish Gohar had claimed on Monday that his company should not be blamed alone for power cuts as other factors are affecting its performance. Gohar said that SSGC does not supply KESC turbines gas properly and hence should also be held accountable. Gohar had claimed that KESC only received an average gas supply of 200 million cubic feet per day (mmcfd) which was less than last summer's supply of 275 mmcfd. This means it is  75 mmcfd less gas than was needed.

An SSGC official contradicted this statement and said that even though KESC owes the gas company lots of money, it keeps up the supply so that there are no power outages.

"We cannot cater to the demands of KESC because we collect gas from various fields," said the official. "We notify KESC in advance if our gas plants are being repaired or are closed for maintenance but that only happens once every year and reduces pressure for four days." In fact, SSGC needs to buy gas from exploration companies so that KESC's supply is maintained. "If they [still] want to play the blame game then it is highly disappointing," he said.

According to the SSGC official, KESC owes it over Rs21 billion in bills between February 2009 and June this year. The deadline for their current bill is July 20 and KESC has almost Rs3 billion outstanding against it, he told The Express Tribune.

The electricity company has paid SSGC Rs7.475 billion but this is not enough, said the official. He pointed out that of KESC's four power plants, three did not have any storage capacity and only the Bin Qasim power plant was working and that too with the help of SSGC. KESC spokesperson Amir Abbasi said that the company will soon get around Rs35 billion of the amount, out of which 34 per cent is from the Karachi Water and Sewage Board. "KESC will pay Rs12 billion each to SSGC and the Pakistan Electric Power Company," he said.

Published in The Express Tribune, July 14th, 2010.
COMMENTS
Comments are moderated and generally will be posted if they are on-topic and not abusive.
For more information, please see our Comments FAQ