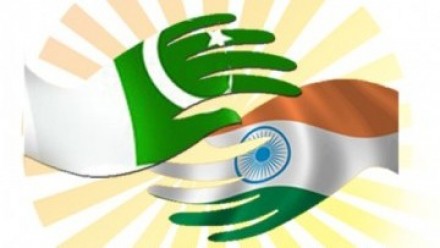 ---
ISLAMABAD: The foreign ministers of nuclear armed rivals Pakistan and India will, on Thursday, hold wide ranging talks aimed at building trust and resuming frozen peace talks.

The two nations are unlikely to make headway over long standing border disputes or Pakistani militant activities that raise fears in India, say experts, but the meeting presents a chance to ease deep seated distrust.

Indian Foreign Minister SM Krishna will meet his counterpart in Islamabad in the latest high level contact since New Delhi froze a four year peace process after blaming the 2008 Mumbai attacks on Pakistani based militants.

Tentative moves to restore fragile relations began in April when the Indian and Pakistani prime ministers met on the sidelines of a regional conference in Bhutan. That was followed by a meeting of senior civil servants last month. Both sides said Krishna and Pakistani Foreign Minister Shah Mehmood Qureshi are expected to discuss "all issues" concerning their countries' relations.

"There is no fixed agenda... all issues are on the table," Pakistani foreign ministry spokesman Abdul Basit told AFP. The ministers will try "to work out the modalities of restoring trust and confidence in the relationship, thus paving the way for a substantive dialogue on issues of mutual concern" said India's foreign ministry.

Krishna has expressed hope that Thursday's talks can be beneficial and would include discussion of cross border militancy and divided Kashmir. Analysts said the meeting could move relations in a positive direction, but cautioned against high expectations.

"At this stage I think we should really refrain from attaching many hopes until the issues related to the Mumbai attacks are taken forward in a face saving way for both (governments)," said Pakistan analyst Imtiaz Gul. "This is just another step to the resumption of the bilateral dialogue," he added.

Indian analyst Ramesh Chopra, an independent strategic adviser and retired army officer, said the two sides were still unable to agree on what to discuss. "Delhi is insisting that terrorism be dealt with first, while Islamabad wants all issues, most importantly Kashmir, on the table immediately," he said. "But the fact that India and Pakistan are talking at regular intervals is a positive development," he said, cautioning India to "maintain a courteous yet firm stand on all issues."
COMMENTS
Comments are moderated and generally will be posted if they are on-topic and not abusive.
For more information, please see our Comments FAQ