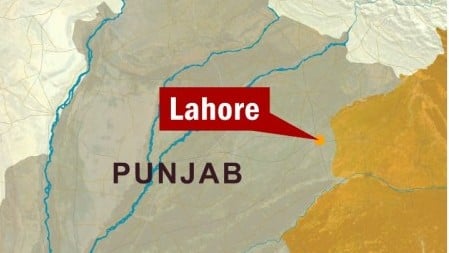 ---
LAHORE: More than 350 houses in Model Town have been converted into commercial units and offices in violation of the society's master plan and building bylaws, Amir Azam, the Model Town Residents' Association president, told The Express Tribune.

Shaoib Jalil, a D-Block resident, held frequent changes of command at the Model Town Society (MTS) responsible for the rise in illegal commercialisation. He said that the provincial government took charge of the society in 1982 and appointed an administrator. "He allowed commercialisation of many properties on permanent as well as temporary basis.

This went on until 2002 when a Supreme Court directive restored the elected administration of the society," Jalil added. He said that the administrator commercialised about 170 houses during his tenure.

Azam, however, pointed out that the elected administration which took charge in 2005 had also since then commercialised another 150 houses.

Col (r) Tahir Kardar, the MTS president, denied the allegation. He said that there were around 270 commercial units when he was elected to the president's post and he has brought the number down to 103.

"I authorised commercialisation of only about 35 units during my tenure," Kardar added.

Kardar said that Model Town's original plan allocated only 29 acres, out of total 1,463 acres, for commercial purposes.

These 29 acres were located around the central roundabout and small markets in every block of the society. No one was allowed to use their houses for commercial purposes under the Commercial Policy of 2002.

Azam also mentioned that Model Town with around 40,000 residents has over 100 schools and colleges compared to 13 in Defence Housing Authority (DHA) with a population of around 65,000.

He added that sports grounds have been rented out to clubs, and the residents have been barred from using them.

Azam alleged that the MTS officials have illegally allotted land in society's parks to themselves and have built housing units on it. He added that the rooms provided for tube-well operators have also been appropriated by some employees.

Dr Tanveerul Hassan Zuberi, the MTS vice president, said that political pressure groups were responsible for the illegal commercialisation. "We have been consistently submitting written requests against violators too the government but people linked with political parties have always prevailed," Dr Zuberi said.

Nial Najam, an MTS Managing Committee member, said that Model Town was once known as the city's most peaceful neighborhood, but unchecked commercialisation had taken away the calm and tranquility associated with the society.

Model Town was established in 1921 and was registered under the Cooperative Societies Act 1912.

According to the data available with MTRS, the menace of commercialisation had most affected the K, C, G, D and F blocks.

Published in The Express Tribune, July 13th, 2010.
COMMENTS
Comments are moderated and generally will be posted if they are on-topic and not abusive.
For more information, please see our Comments FAQ