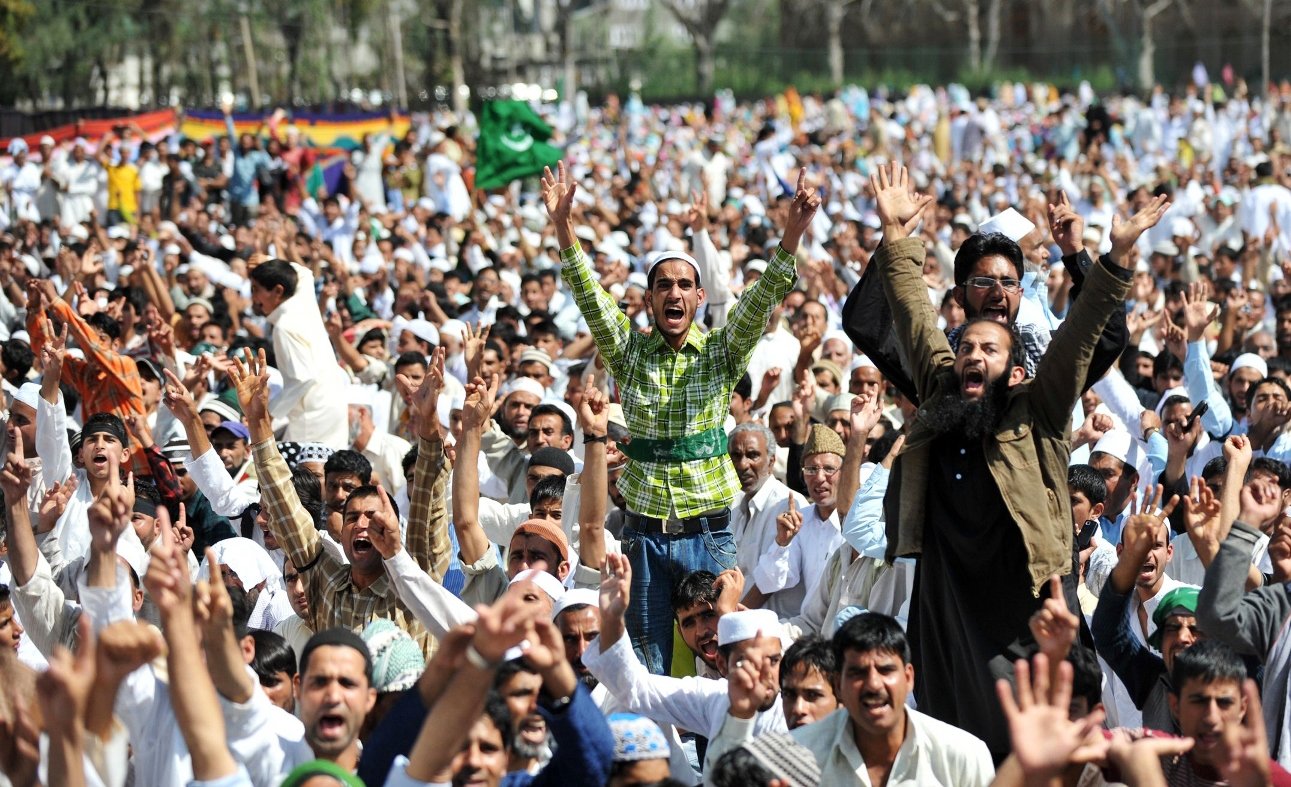 ---
A curfew was lifted from most of Indian-administered Kashmir on Sunday, but a strike called by separatists to protest against recent civilian killings kept shops and offices closed.

Indian security forces have been struggling to control a wave of demonstrations in the Muslim-majority Kashmir valley after being accused of killing 15 civilians – many of them teenagers – in a month.

A police officer who declined to be named told a news agency that the curfew had been lifted except in some restive parts of Srinagar, the summer capital of Indian Kashmir.

The curfew had been imposed in Srinagar last Tuesday to contain protests after three people were killed in firing by police and paramilitary troops.

Much of Kashmir remained shut down on Sunday after people observe a strike to protest against the Indian rule of the region and the civilian deaths.

Meanwhile, Peoples Democratic Party (PDP) president Mehbooba Mufti stood her ground on Sunday and turned down Indian Prime Minister Manmohan Singh's request to her to attend the all-party meeting on Monday by Chief Minister Omar Abdullah over the violence in Jammu and Kashmir, according to The Hindustan Times.

"It was very kind of the prime minister to call me. I have deep regard for the PM. He advised us to attend the meeting. But it was painful to convey my inability to attend the meeting," Mehbooba told reporters, a day after Manmohan Singh called her urging her to reconsider her refusal to attend the meeting.

According to the Hindustan Times, she said the situation in the Kashmir Valley was "so bad that nothing at the level of the state government, that has been discredited, will help unless there is a bigger initiative which will be taken seriously by the people who are caught in a prison like situation".

"I told the PM to excuse us. But we are looking forward to a bigger initiative from him," she said, but didn't elaborate. She alleged that the Omar Abdullah government was trying to hide its "failures" by convening such a meeting after taking all the decisions that "he shouldn't have taken".

"They have used excessive force to suppress the anger. And he projects himself like the only nationalist (in Kashmir)," she said, as reported by the Hindustan Times. The PDP chief said the meeting was a "damage control exercise" aimed to hoodwink the international community.

"I have requested the prime minister to intervene and put forward four points," she said, that adding media curbs in the Valley should be lifted, the army should be recalled, and the crackdown launched by the state government should be put to an end.

(ADDITIONAL INPUT FROM AFP)

Published in The Express Tribune, July 12th, 2010.
COMMENTS
Comments are moderated and generally will be posted if they are on-topic and not abusive.
For more information, please see our Comments FAQ