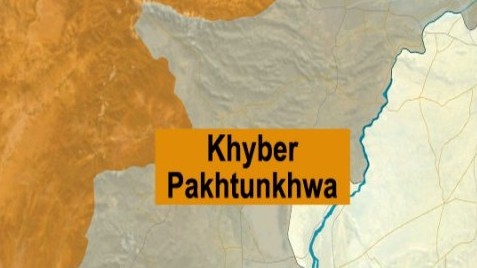 ---
PESHAWAR: The death toll from Friday's deadly suicide bombings in a downtown neighbourhood of the Mohmand tribal region has soared past 100, while 13 people are missing, officials and sources said.

Rescuers pulled out more bodies from the rubble of houses and shops flattened by Friday's twin suicide bombings outside the office of the assistant political agent (APA) in the Yakaghund sub-division of Mohmand Agency, sources told The Express Tribune by telephone from the region.

The twin suicide attacks, carried out by the outlawed Tehrik-e-Taliban Pakistan (TTP), targeted a tribal jirga convened at the APA office to discuss restoration of peace in the militant-infested region.

"The death toll has gone up to 102. Some mutilated bodies were retrieved from the pulverised structures in the once bustling market and some died in hospitals overnight," APA Rasool Khan told the media. On Friday political authorities had confirmed 70 fatalities.

Another local official, Mairaj Muhammad, also confirmed the higher toll and said there were 98 people receiving treatment in different hospitals. "Some of them are in a critical condition," he said.

APA Khan said that the toll could rise further as rescue work was under way to recover victims feared trapped under destroyed buildings. The suicide bombings sent a pall of gloom over the town. Bodies wrapped in white shrouds were being brought to a local playground for funeral prayers, an AFP reporter saw.

At least 1,000 people gathered at a nearby graveyard where workers set about digging dozens of new graves. "I lost two brothers, their bodies were found in pieces," 27-year-old drinks vendor Muhammad Siddiqullah told AFP after a burial ceremony. Mairaj Muhammad said more than 60 bodies were buried on Friday and around 30 were laid to rest on Saturday.

Sources said that 13 people have been missing since Friday's attack. Sources say most missing people hail from Ambar village.

Political authorities have banned motorbike riding in Mohmand Agency. The decision was taken because, according to eyewitness accounts, one of the bombers was riding on a motorcycle.

Security has also been tightened in the agency following the attack and snap checking of vehicles has started at checkpoints. Militant groups have carved out havens in the remote tribal regions. "The attack appears to be part of a sustained campaign to disrupt peace efforts in the region," said security analyst Imtiaz Gul, the author of a recently published book on the tribal region, "The Most Dangerous Place." "There seems to be good coordination among forces, which are out to create instability and perpetrate violence".

UPDATE: The death toll has been updated from the print edition to reflect the current situation.

Published in The Express Tribune, July 11th, 2010.
COMMENTS
Comments are moderated and generally will be posted if they are on-topic and not abusive.
For more information, please see our Comments FAQ