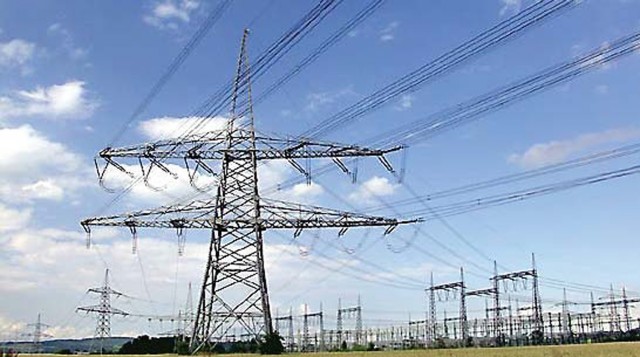 ---
KARACHI:


The rolling blackouts by the Karachi Electric Supply Company (KESC) should end and the illegal tariff hike approved by National Electric Power Regulatory Authority (Nepra) needs to be withdrawn immediately, claimed advocate Jawaid Siddiqi on Saturday.

He was speaking at a press conference at the press club organised by Helpline Trust and Shehri who are two of the petitioners of a case filed against KESC's proposed fuel-adjustment charges and the utility's privatisation.

He maintained that the Water and Power Development Authority (Wapda) and various other power-generating companies have enough generation capacity to meet the electricity demands of the country. "We must understand that there is no power generation shortage in Pakistan. The real reason behind the power shortage in Pakistan is a purely financial one - the so-called circular debt - that has been created due to the mismanagement of the government-run companies."

"The [country's] power capacity has increased to 21,409 megawatts (MW) with contributions from Naudero rental power plant and three other Independent Power Plants (IPPs), Atlas power, Nishat Chunian and Engro Energy," Siddiqui explained.

He claimed that the 320MW 'power gift' from the United Arab Emirates (UAE) government to Pakistan was "rotting away" as it was not being used. KESC is imposing fixed charges on the electricity it is supplying to its industrial and commercial consumers, which by law they can only charge on an uninterrupted power supply, he said, adding that they cannot levy the charges as power is not being supplied continuously.

"Power-generation companies are not buying furnace oil from PSO as they claim that they don't have the money, yet we are all paying [fuel adjustment charges]."

He stated that 80 per cent of KESC's power is produced by using gas and only 20 per cent is generated by burning furnace oil. "So why should KESC be imposing fuel-adjustment charges on all units of electricity?"

Advocate Siddiqui claimed that the charges were being imposed and power outages were taking place, not because of a lack of generation capacity, but only because of the imposed International Monetary Fund's policies.

"Nepra, rather than representing consumer interest, has been acting as a unilateral agent of power supply companies and rubber stamping their illegal demands for tariff hikes," he concluded.

On June 25, the Sindh High Court had extended the stay order against KESC's power tariff hike till August 10. PPI

Published in The Express Tribune, July 11th, 2010.


COMMENTS (1)
Comments are moderated and generally will be posted if they are on-topic and not abusive.
For more information, please see our Comments FAQ