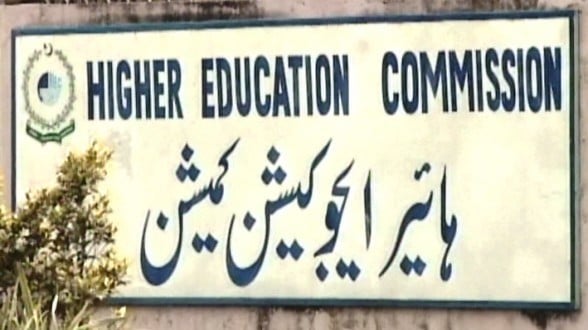 ---
ISLAMABAD: The degrees of 14 more members of parliament, including two federal ministers Asrarullah Zehri and Humayun Aziz, have been found fake or unauthentic as the Higher Education Commission (HEC) has received reports of 70 more degrees from nine universities and three madrassas.

The degrees of two federal ministers, Asrarulah Zehri and Humayun Aziz, have been declared unauthentic as they are issued by unchartered universities. The other fake or unauthentic degrees belong to four members of National Assembly, two senators and four members of provincial assemblies.

The parliamentarians who submitted fake documents to get qualified for the elections include Syed Suleman, NA-138, Wasim Afzal (Punjab Assembly), Samina Khawar Hayat (Punjab Assembly, reserved seat), Senator Nawabzada Muhammad Akhtar (Balochistan), Rubina Zafar Zahiri (Baluchistan), Mir Humayun Aziz (MNA), Senator Mir Asrarullah Khan, MNA from NA 139, Javed Hussain (NA 39), Gulistan Khan from Khyber-Pukhtunkhawa and Suleman Mohsin. Similarly degrees of Senator Wali Muhammad Bazdini from Balochistan and members of provincial assemblies Abdul Qayyum (Khyber-Pukhtunkhawa) and Abdus Samad Khan (Balochistan) were also declared as fake or unauthentic.

Meanwhile, the University of Balochistan has verified that all the 58 legislators, whose degrees had been sent to it by the HEC, are registered with the University. Balochistan Chief Minister Nawab Aslam Raisani and some provincial ministers had graduated from the university, an official said.

The UoB would submit the report on July 13 to HEC after completing the second phase of verification.

"Now the committee would check the subjects and marks obtained by the candidates," the officials told this correspondent.

Published in The Express Tribune, July 10th, 2010.
COMMENTS
Comments are moderated and generally will be posted if they are on-topic and not abusive.
For more information, please see our Comments FAQ