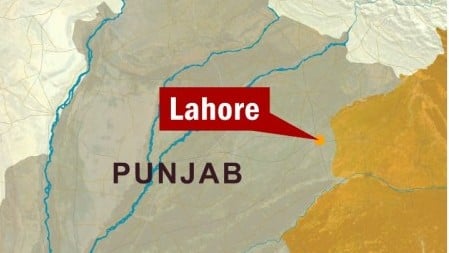 ---
LAHORE: The Punjab government has announced 400 more medical college seats, increasing the number of seats added this year to 852, in four new colleges to be constructed in the next two years.

The total number of seats offered this year has now increased to 3,145 for which about 32,000 students would contest in the August 8 entrance test. These seats would be divided amongst 15 medical colleges.

The four new colleges, approved in this year's budget, would be constructed in : Dera Ghazi Khan, Gujranwala, Sialkot and Sahiwal districts. Each college would accommodate 100 students.

Muhammad Atif, the media coordination director at the Univeristy of Health Sciences (UHS), told The Express Tribune that they were directed by the Health Department to add 400 seats in the prospectus for the 2010-11 session.

Mushtaq Ahmad Sulehria, the additional health secretary, told The Express Tribune the construction of the colleges would be completed in the next two years. Meanwhil, he said, the classes for the students admitted on these seats would be held at nearby colleges.

Those admitted to the college in Gujranwala would for now attend classes at the College of Home Economics, those in Dera Ghazi Khan study at the Quaid-i-Azam Medical College, Bahawalpur.

Classes for the students admitted to the college in Sialkot would be held at the nursing and paramedical institutions in the district and for the ones admitted to the college in Sahiwal at Nishter Medical College, Multan.

Most of the medical colleges' teachers have criticised the move. They said that increasing the number of seats without bringing about a corresponding increase in the teaching staff, infrastructure and the capacity of the hospitals associated with the medical colleges was a dangerous development.

Muhammad Azam, an associate professor of ENT, currently teaching at a public medical college, told The Express Tribune that the government had already increased 452 seats at the existing medical colleges. Now, it has announced 400 new seats which would also be accommodated in the 11 existing colleges. He said that the move was not justifiable without providing for additional faculty and infrastructure.

"There was no point in announcing seats without first constructing the colleges because the existing colleges are already working on full capacity," Azam said.

Sulehria rejected the claim that there was a shortage of faculty or laboratories and other facilities. He said that the move was essentially political – a campaign promise to accommodate more students in the medical colleges.

He further said that with the increase in the number of seats this year, merit might decline by as much as five per cent. Last year's merit for various colleges was between 75 per cent and 86 per cent, he said.

Published in The Express Tribune, July 10th, 2010.
COMMENTS (1)
Comments are moderated and generally will be posted if they are on-topic and not abusive.
For more information, please see our Comments FAQ