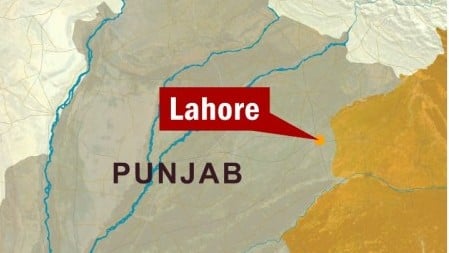 ---
LAHORE: About 30,000 students are expected to sit for the entrance exam, for admission to public engineering institutions across the country, to be held on August 8.

The exam is being organised by the University of Engineering and Technology (UET), Lahore.

Prof Dr Salim Abid Tabassum, the UET faculty of mechanical engineering dean, who is the chief coordinator of the entrance exam, told The Express Tribune that the university has set up eight test centres across the country. He said that the candidates can register for the test online at the UET's website after paying Rs300 registration fee. He said that registration is open until July 28.

He mentioned that last year 25,000 students appeared for the entrance tests of which about 2,500 were from A-level stream.

He said that the university would not prepare different question papers for FSc and A-level students. "We'll make sure that the question paper covers both the FSc and the A-levels syllabi," Tabassum said.

He added that the question paper would have three common sections – physics, mathematics and English – while the last section would be different for FSc and A-levels students (with questions from their respective syllabus)

He added that each section would have 100 multiple choice questions (MCQs) carrying four marks each.

For students who had engineering subjects in high school, he said, the last section would be on mathematics, for students with computer sciences, the last section would relate to the subject of computer sciences and those who had a combination of economics and statistics, the last section would be on statistics.

He said that there was no minimum required percentage to pass the exam. "The final merit list would be prepared by giving 30 per cent weight to the entrance exams score and 70 per cent to the high school grades," he added.

He said that last year's merit for various engineering programmes offered by the university remained between 83 per cent and 72 per cent.

He said that the open merit at the UET's campus at Kala Shah Kaku was 81 per cent, at Faisalabad was 75 per cent and at Rachna College of Engineering and Technology was 75.5 per cent.

Published in The Express Tribune, July 9th, 2010.
COMMENTS (2)
Comments are moderated and generally will be posted if they are on-topic and not abusive.
For more information, please see our Comments FAQ