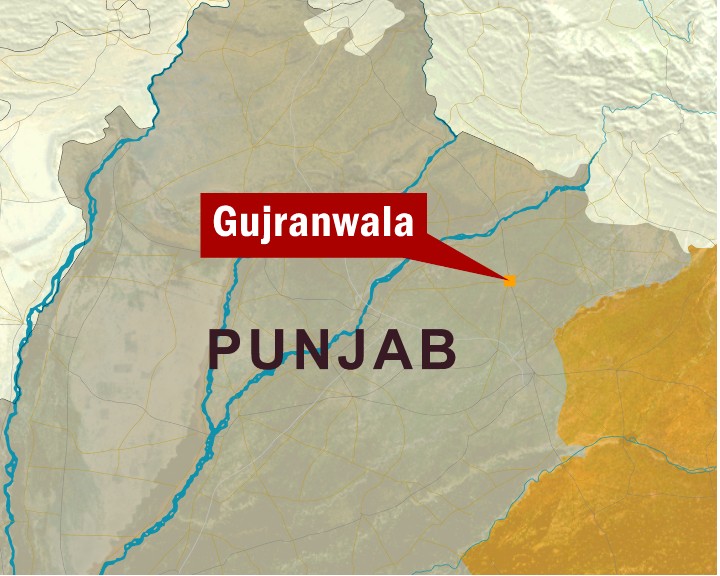 ---
Zulfiqar Ahmed Cheema, the deputy inspector general (DIG) of Gujranwala, announced to a cheering crowd, "Congratulations to all of you, we have the monster and lunatic who raped two young girls".

He stressed, "We have the actual, the real culprit. We have the deviant who had terrorised the entire district. His DNA test has come back positive. We also have a confession. God willing he will get an exemplary punishment."

A 30-year-old man named Aftab has been charged with the sexual assault of five children between the ages of four and seven. He was arrested from his workplace in Alam Chowk, Gujranwala, following an anonymous tip-off.

The DIG announced a cash prize of Rs100,000 for the station house officer (SHO) of City police station and stated that his team will also be honoured with monetary awards.

Aftab's spouse has come forth and revealed that her husband often acted mysteriously. She recalled how Aftab returned home on one occasion with blood-stained clothes and became very uncomfortable when she questioned him. She stated that Aftab beat her up when she demanded an explanation and told her never to challenge him again.

Aftab, who is a resident of Kotti Dassu, confessed, "I used to feel sorry for the children. But I was not in a stable mental condition. I could not understand what I was doing to them."

A source in the police has revealed that there may be an attempt to kill Aftab in a staged police encounter. The children have not been asked so far to identify the accused in a line-up.

Police officials arrested at least 12 suspects over the span of a month from the area. Another man who was identified by a four-year-old victim was released on bail when his DNA test came back negative.

Published in The Express Tribune, July 9th, 2010.
COMMENTS (12)
Comments are moderated and generally will be posted if they are on-topic and not abusive.
For more information, please see our Comments FAQ