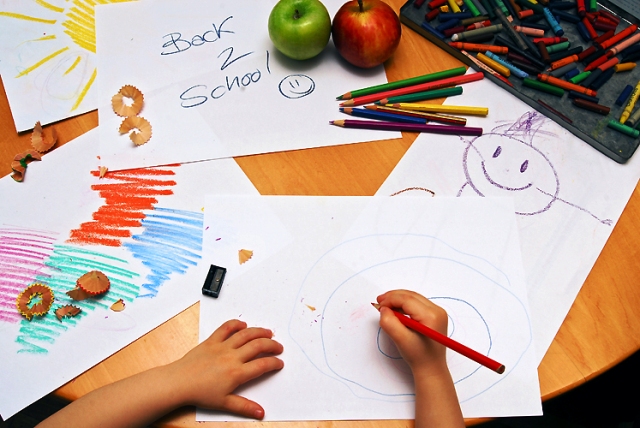 ---
Inter-cultural dialogue is usually a meeting of seasoned diplomats trying to make others understand their society or civilisation. But the Offscreen Student Expedition is different.

Here, diplomats are replaced with college students and instead of boring monologues, their means of persuasion is art. Six students from Pakistan, including two girls from Karachi, have been chosen by the British Council to be part of a fully paid 15-day trip to London, Birmingham and Yorkshire. "All the students selected for Offscreen have artistic skills," explains Shahid Ashraf, a British Council coordinator.

They will be armed with their paints, cameras, pens and musical instruments and will be taken aboard a tomato-red truck with a big 'MashAllah' painted on it to travel across England. The group will communicate their experiences and engage their peers in a "positive narrative of UK-Islamic world relations, aiming to send a powerful and positive message through the cross-cultural interaction among students, talking about politics, the environment, media and culture".

Every day during the expedition, participants will use the latest communications technology to create a visual travelogue of their 'expedition', broadcasting their experiences live via satellite to their peers in hundreds of classrooms in their countries.

For two weeks, beginning July 11, these students will meet young people across the UK and engage in projects that discuss both global and local issues. "Through these healthy discussions, several stereotypes will be broken and improve Pak-UK relations," says Saima Khan, a facilitator at the Offscreen Expedition 2010.

"This is a more relaxed way of engaging the youth of Pakistan and the UK in inter-cultural dialogue," says Mashal Zawar, one of the two delegates chosen from Karachi. Mashal did her A-levels from Karachi Grammar School and aspires to be an architect. She was chosen because she excels in art.

Meanwhile, Salima Shahnawaz was chosen because of a video she made titled, "How much fun is your university?" She is a graduate of the Lahore University of Management Sciences (LUMS) and has always been a top student throughout her school life. "Academic excellence is only part of the story. My primary goal is to be a socially responsible citizen," she says.

David Martin, the British Council director in Pakistan, said that they were "delighted [...] to offer talented people from all background this fantastic opportunity to travel learn and share their ideas and experiences with thousands more across both countries".

The British Council's Ashraf explains that it is called an expedition because it is a journey with a purpose. "In the popular mindset, expeditions are associated with the purpose of reaching a mountain top or researching a rainforest," he says. "We want to reclaim this word to denote any journey that has a meaningful social purpose and relevance."

The British Council has ensured that accommodation will be single sex, so girls have nothing to worry about. They have assured students that Halal food will be available along with a special place to offer their prayers. But the students have been advised to be well prepared with "enough underwear and socks, a good pair of trainers or shoes (not flimsy) and a pair of flip-flops (great for the evenings)".

Published in The Express Tribune, July 9th, 2010.
COMMENTS (5)
Comments are moderated and generally will be posted if they are on-topic and not abusive.
For more information, please see our Comments FAQ