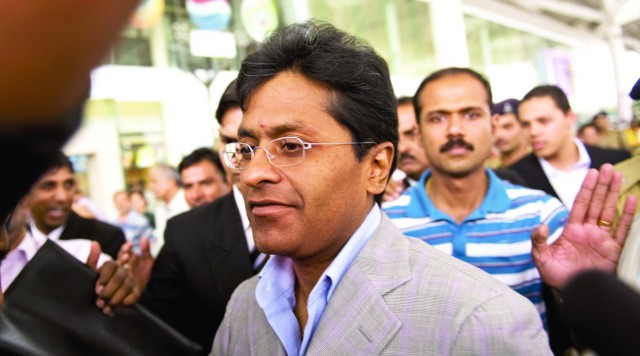 ---
NEW DEHLI: Lalit Modi has taken India's cricket bosses to court over his suspension as head of the scandal-hit IPL.

Modi's lawyer Mehmood Abdi asked the Bombay High Court on Thursday to stay disciplinary proceedings against his client and appoint a "mutually acceptable and independent person or panel" to probe any wrongdoing by him, the Press Trust of India (PTI) reported.

The Board of Control for Cricket in India (BCCI), which owns the IPL, suspended Modi in April following the raft of allegations against him, which also sparked a government investigation.

There was no immediate comment from the BCCI on Modi's decision to take legal action. He faces allegations of corruption, indiscipline and money-laundering in the hugely successful Twenty20 league and is also accused of secretly planning an IPL-style tournament in England. Modi has submitted written replies to the charges levelled by the BCCI which include rigging bids, holding proxy stakes in teams and receiving kickbacks in return for broadcasting deals.

Modi has also been suspended as one of the five vice-presidents of the BCCI and removed as chairman of the T20 Champions League, a separate club tournament organised jointly by India, Australia and South Africa.

The BCCI appointed a three-member disciplinary committee, comprising lawyer-politician Arun Jaitley, businessman Chirayu Amin and junior federal minister Jyotiraditya Scindia, to probe the charges against Modi. The committee has until October 25 - six months after Modi was suspended at the conclusion of the third edition of the tournament - to decide the issue.

Modi has named the BCCI, its president Shashank Manohar, secretary Narayanswamy Srinivasan and the three members of the disciplinary committee as respondents to the petition, PTI said. Modi's troubles began in April when he revealed the ownership details of a new franchise set to join the tournament in 2011.

Published in The Express Tribune, July 9th, 2010.
COMMENTS
Comments are moderated and generally will be posted if they are on-topic and not abusive.
For more information, please see our Comments FAQ