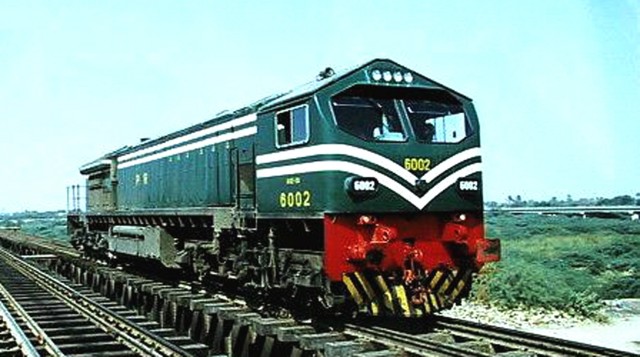 ---
Pakistan Railways has hit a new low because of corrupt and incapable officers, delay in train schedule and frequent locomotive breakdowns. Only 250 of a total of 550 Pakistan Railways locomotives are fit for running, according to sources.

Officials are not inspecting the locomotives thoroughly due to them being short of trains. A proper inspection of the locomotive takes two to three hours but railway authorities are giving it only 10 to 20 minutes, which is against railway policy and could be dangerous.

According to the repair and maintenance schedule of the locomotives, the nuts and bolts of the locomotives need to be checked after travelling 500 kilometres and they need a thorough inspection after covering 1,000 kilometres.

Locomotive-shed Rohri has the capacity of housing 60 locomotives, but only 30 of those housed are in working condition. The remaining 30 are broken, according to sources.

Secretary-General of Pakistan Railways Train Drivers Association Mohammad Bux Khaki blamed the dismal condition on large-scale corruption and incapable officers, indicating that there was no lack of funds or shortage of spare parts.

He said the number of officers has increased to alarming levels, over-burdening the resources of the organisation. According to him, there was no need of deputy divisional superintendent in Sukkur, despite this two deputy divisional superintendents were appointed in grade 19.

He alleged that four to five employees of lower grade work at the residences of every officer instead of performing their duties at the stations.

Of the 90,000 employees hired by the Railways, 50,000 have been allotted official residences, said Khaki.

According to him, the only way to save the organisation from becoming a total disaster would be to stop recruitments based on favouritism and nepotism and appointment of honest and dedicated persons, who are ready to work hard.

Published in The Express Tribune, July 7th, 2010.