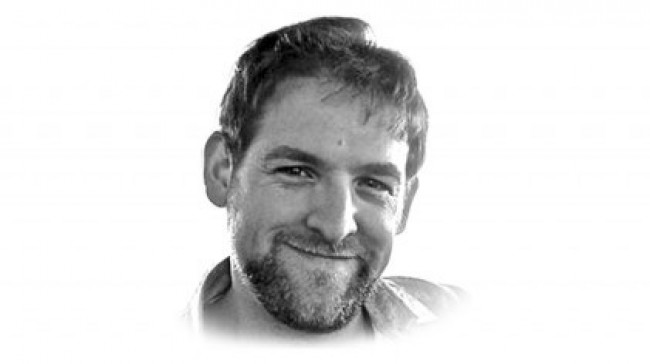 ---
I hate what I have become. I am no longer able to catch my gaze properly in the bathroom mirror. The man I used to be is not the man I am today. And today I am not the man I wanted to be. I am a coward. Worse. I am an apathetic coward.

The attack on Lahore's Data Darbar, which left 42 people dead, had no impact on my life. I am ashamed to write this, but it's the truth. Even when faced with the disturbing images of worshippers recoiling from the impact, I went about my business as if I had just glanced at the latest Ufone ad. No momentary reflection. No mourning for the dead. No fleeting sadness at the senseless loss of life. It was the same when I learnt about the attacks on the Ahmadis, the suicide bombing at the market in Peshawar, the attack on the volleyball match and the countless other attacks that have become a daily part of our lives.

Nor do I believe I am alone in my indifference. You see it on people's faces — this strange frozen rictus of anaesthetised impassivity. It wasn't always thus though. In my early days in Pakistan there was a suicide attack on the Hyderi Mosque, situated within the premises of the historic Sindh Madrassatul Islam in Karachi. It was one of the first such attacks. The powerful explosion that day killed 14 worshippers and injured 200. I can still recall the date. It was May 7, 2004. I remember feeling both revulsion and an intense sorrow at the inhumanity of it all. I was working at Geo at the time and seeing the graphic images of the dead, their flesh hanging limply off their bodies, and the blood stained mosque floor made me physically sick. I vomited in the toilets that day. Neither was I alone in my disgust. Colleagues and friends huddled together with fear, worry and sorrow etched on their faces.

Few of us now bother to huddle, to mourn, to care. I can't recall the day of the Ahmadi attack. The contents of my stomach remained intact the day 42 families lost a loved one — a father, a mother, a son, a daughter — during the attack on Data Darbar. Like soldiers who have fought too many tours of duty, we are numb to human suffering.

As a nation we are collectively suffering from some form of post-traumatic stress disorder. Accurate statistics are difficult to come by in Pakistan. According to the Global Criteria developed by the WHO, 10 per cent of the world's population suffers from mental illness. I once asked a psychiatrist how many people he thought were suffering from depression or stress in Pakistan. He felt somewhere between 40-70 per cent of the population. The Karwan-e-Hayat, a leading mental health charity based in Karachi, believes there are a least three million people in Karachi alone with some form of mental health problem. That's a conservative estimation.

But our indifference, numbness and sheer depression comes from a feeling of helplessness. Our political 'leaders' are incompetent, moral cowards. We have the likes of Shahbaz Sharrif claiming that the perpetrators of the attack on the Sufi shrine will never escape. Yet in March this year he asked the Taliban not to attack the Punjab because they shared some similar ideas. This is the same Punjab government whose law minister confessed to giving Rs82 million to the Jamaatud Dawa — a 'charity' put on the UN terrorism watchlist after the Mumbai attacks.

Then we have the likes of Imran Khan claiming that if he were prime minister he would eradicate terrorism in 90 days. He also fuelled populist anger by blaming American drone strikes in Fata for the latest suicide attack. This is illogical. Whilst the drone attacks are indefensible and inhumane, what do they have to do with an attack on fellow Pakistanis at a Sufi shrine? This was sheer intolerance by a small population who consider Sufis, Shias and anyone else who doesn't follow their version of Islam as heretics. Imran bhai, suicide attacks on Sufis and Shias precede drone attacks. Do you still recall May 7, 2004?

With these moral and intellectual weaklings representing us, no wonder we are all uncomfortably numb.

Published in The Express Tribune, July 7th, 2010.
COMMENTS (30)
Comments are moderated and generally will be posted if they are on-topic and not abusive.
For more information, please see our Comments FAQ