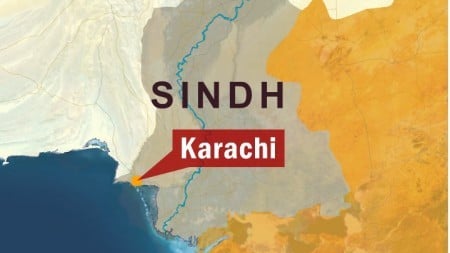 ---
KARACHI: Knowing the difference between "your" and "you're", pronouncing "donkey" correctly and learning how to spell "pronunciation". English language skills may not be the forte of teachers at Sindh's government schools but the British Council is helping change this.

Twenty-seven teachers received lessons as part of a programme 'English for Teaching-Teaching for English' (ETTE) initiated by the British Council. The six-day long training session started June 30 and ended on July 4 at a hotel. Nineteen of the teachers were men and eight women and they came from all of Sindh's districts, which total 23.

"I come from a backward area in Sindh where there is no concept of learning and teaching in English in schools," said a secondary-school science teacher, Javed Ali Brohi. " It is mainly due to a lack of interest of teachers who do not make any effort to teach students in English."

Brohi felt that the training has helped him improve his teaching skills and has given him the confidence he needed to stand in front of his class and deliver lectures in English.

The trainees will now go back to their home districts and become trainers, explained Brohi. "If we are fully committed then we learn faster."

The head of programmes for Sindh and Balochistan, Nabeel Alvi, said that the programme started two years ago and so far they have trained 5,000 teachers across the country.

Teachers are trained in three phases. In the first set, they are taught the methodology of teaching. The second phase involves learning how to be a trainer and lastly, the participants are taught how to apply the modules in practice. The participants were divided into groups and instructed to practice speaking, reading and writing as part of Specific Learning Objectives as well.

A teacher from Nawabshah district said that she was a subject specialist in Sindhi and had wanted to learn English quite badly so she could teach the teachers back home. "I feel like a different person after the training," Shahnaz Lakho said. Despite her 16 years of teaching, it is this training that has made all the difference. Shahnaz felt that she was more than ready to go back and spread the knowledge that she had gained.

Participants were also told about a page on Facebook for ETTE so that people could review their performances, learn new techniques and share experiences.

Talking about a way to keep a check on the trainers, Alvi said that teams were sent to various districts for surprise visits to assess the trainers and master trainers. "The feedback is remarkable," he said. "We saw that the students now want to learn and speak English since they are so impressed by their teachers."

According to a project officer, Sunil Iqbal, this training was also carried out in the Punjab. After the sessions, the Punjab government took initiative and hired 33 master trainers in government jobs. "Those teachers were trained for large classroom management," he said, adding that this was an important criterion since there are always too many children in a classroom in government schools. While the Sindh government has yet to follow its Punjabi counterparts, for now, donor agencies are working hard to give British Council-trained teachers a chance to practice their skills in the province, said Iqbal.

Published in The Express Tribune, July 5th, 2010.