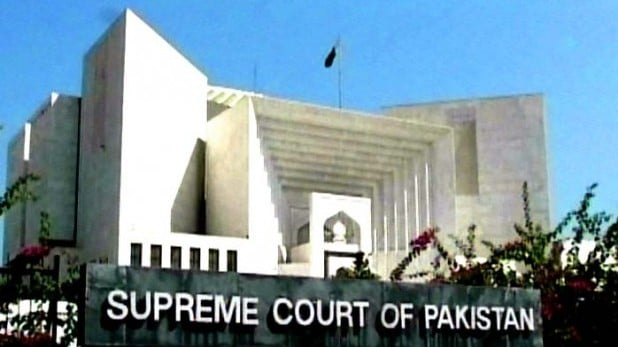 ---
ISLAMABAD: The Supreme Court of Pakistan has accepted the federation's review petition against the National Reconciliation Ordinance verdict of December 16, 2009. A 17-member bench of the apex court will begin hearing the petition on July 5.

Justice Shakirullah Jan had been hearing the federation's counsel Kamal Azfar's appeal against the objections raised by the registrar's office against his review petition.

The SC registrar's office had earlier objected to the review petition on grounds that scandalous language had been used in the petition and irrelevant grounds were given for the review. The registrar's office had also taken exception to the 'political statements' made in the petition as well as frequent repetition. Azfar's review petition, however, was rejected by the registrar's office since it was said it had not been filed in time. (Order 26 of the Supreme Court Rules 1980 requires that an application seeking review should be filed within 30 days after the pronouncement of a judgement.)

However, Azfar argued that the registrar's office had erroneously treated the amended petition as time barred since it had failed to appreciate that it was a continuation of the earlier review petition, which had been moved in time by advocate Masood Chishti. Azfar's argument was there was no time limit for filing an amended petition. In support of his arguments, the counsel cited Order 33, Rule 6 of the Supreme Court Rules 1980, which empowers the Supreme Court to issue any order that it deems necessary to meet the ends of justice or to prevent abuse of the process of court. As such, said Azfar, the court should overrule the order of the registrar's office order and allow him to present the government's point of view.

Azfar assured the judge that the federation will file an application for the submission of additional grounds and delete grounds mentioned by the registrar's office. Azfar also asked Jan to dispose off his appeal, promising to refurnish an amended review petition.

Accepting the federation's undertaking, the court fixed the petition for hearing before the 17-member bench which will resume from July 5 the hearing on petitions against the NRO judgement.

Published in The Express Tribune, July 2nd, 2010.