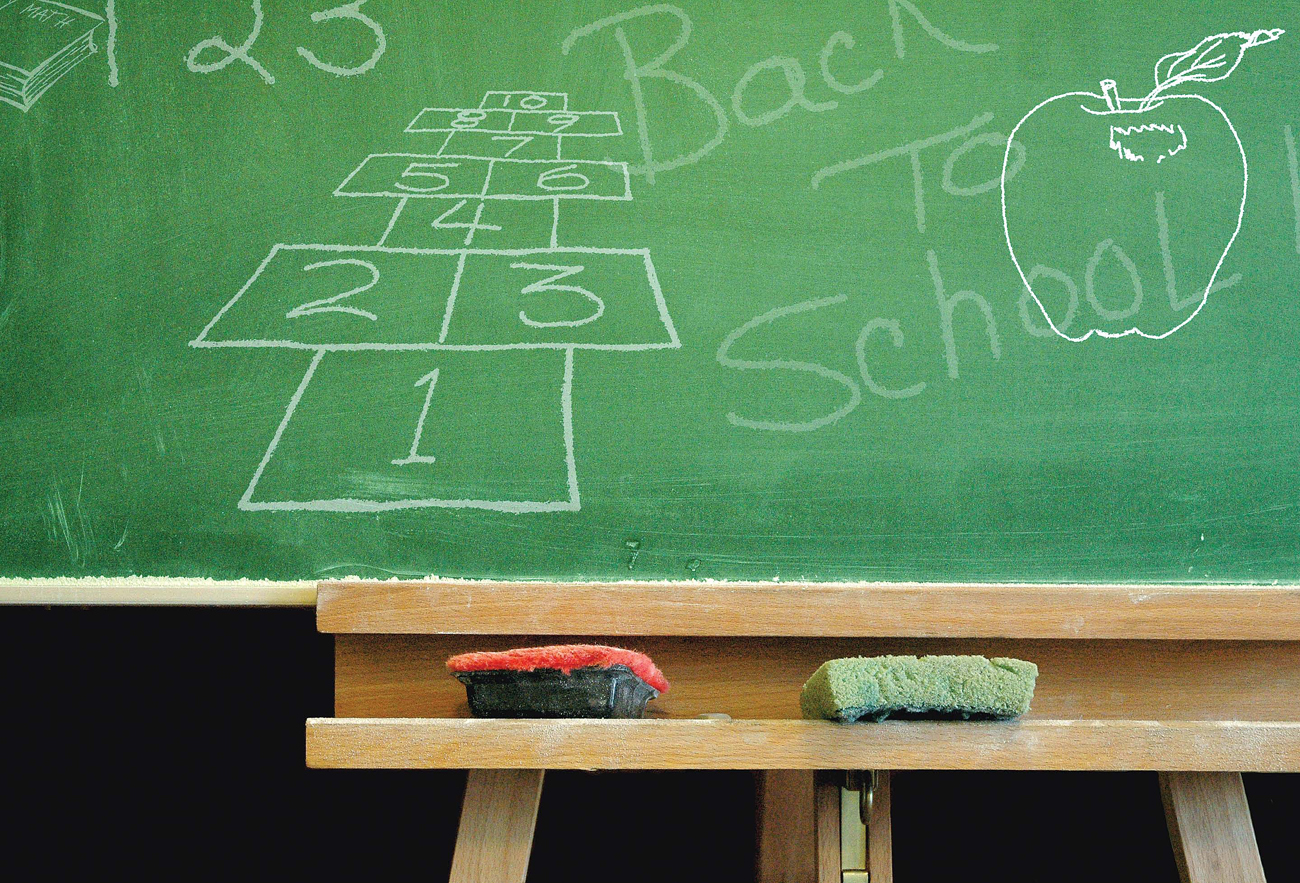 ---
There are piles of guns and rocket launchers inside the classroom and instead of studying Naveed patrols at the village check post from morning till evening.

Naveed Khakrani, who is 20 years old now, was forced to leave school eight years ago, when the two villages 20 kilometres from Larkana, Mian Khan Khakrani and Zahoor Khan, started fighting over land.

"I was in class four when the clashes began and our school was shut down," said Naveed, "I am being forced to stand at the check post when I should be studying."

Teachers are equally scared of setting up a new school because the law and order situation is so unstable that they are scared for their lives. In the past eight years, 15 people have lost their lives in this fight over 10 acres. Three of the victims just happened to be in the vicinity and were killed in crossfire.

Since both the girls and boys primary schools became arsenal storages for the tribesmen, several families have left their hometown to save their children's future.

"There have been no celebrations in this village for the past nine years," complained Dr Jan Muhammad, a dejected resident, "We have not even been able to celebrate the weddings of our siblings."

Dr Muhammad complained that even though he is a certified doctor, he has not been able to practice for the past several months. He demanded that the government take action as they have lost several lives already.

Loss of human life is not the only concern of the residents of these villages as they suffer financially as well. Many people lost their homes that caught fire in a rocket-launcher attack.

The police say that they have not played the role of bystanders and have conducted several raids to arrest tribal elders. DPO Masroor Jatoi said, "We have conducted more than 15 raids in this village but we have only managed to arrest two people."

We have registered challans against those arrested but the leaders, including Zahoor Amir and Gulab Khakrani, always manage to escape, the DPO added.

"These are influential men who are able to predict our raids," claimed Jatoi, adding that they escape through the bushes on their land and the police are unable to trace them. The geography of the area works in their favour.

The DPO also added that village elders have also hired lawyers, who immediately file petitions at the High Court if the police conduct raids in the villages.

On the other hand, Zahoor Khakrani, the leader of the village, insists that the land belongs to them. Nevertheless, he says he had agreed to negotiations, but they have failed to succeed.

"These clashes have claimed several lives so many people have intervened to make peace," said Zahoor, "I agree to negotiate but the other side always starts fighting again." He also blamed the police for taking advantage of this situation.

Zahoor is an infamous man in District Larkana, with 85 cases pending against him. He is also wanted by the police for many crimes.

The tribal clashes are now nearing a decade and have eliminated all forms of employment, agriculture and education for the villages.

What is perhaps a greater tragedy is that the phenomenon of clashes is not only plaguing the two Khakrani villages, but are common among other families of Larkana, such as the Meeranis, Abros, Chandios, Lasharis and Jatois.

Published in The Express Tribune, July 2nd, 2010.
COMMENTS (5)
Comments are moderated and generally will be posted if they are on-topic and not abusive.
For more information, please see our Comments FAQ