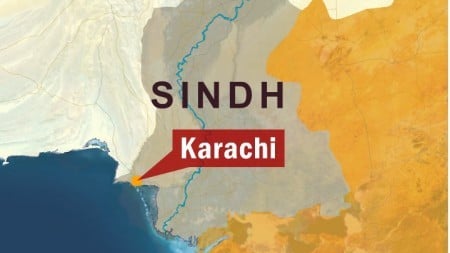 ---
KARACHI: The land utilisation department has sent a summary to Sindh Chief Minister, offering 50 per cent of the revenue from the sale of surplus railway land.

This offer was made following the tussle between Railways authorities and the Sindh government over the share of land sold to builders, The Express Tribune has learnt.

According to officials, the Sindh government has expressed its reservations several times over unauthorised disposal of surplus land by Railways authorities to private builders and individuals for commercial use.

The government is of the view that the ownership rights lie with the provincial government, which has given the land to the Railways for operational purposes. Therefore, selling the land is illegal and a clear violation of the Colonisation of Government Lands (amendment) Act passed by the Sindh Assembly In June 2009.

The act says that any government land given for a specific purpose to any authority or agency will be resumed by the provincial government without any compensation if it is used for any other purpose.

Nevertheless, Railways officials pay no heed to such laws and continue to sell such land.

According to officials, Railways authorities have recently completed all the requirements to lease out surplus land to different builders near Drigh Road Station, Drigh Road Colony, Dr Daudpota Road near Officer Dak Bungalow, Bellasis Road near Pakistan Chowk, Mauripur Road near Wazir Mansion Station, Paposh Nagar near Orangi Railway Station and many more.

"Land was given to the Railways to build a housing society for their employees in Hyderabad but the department turned it into a commercial venture and started selling it to different private parties," an official said.

The Express Tribune obtained documents that showed that auctions have also been held to lease out more land to different builders. A senior member of the Sindh government's Board of Revenue Ghulam Ali Pasha has written a letter to General Manger Operations, Railways, in Lahore, requesting that all concerned officials avoid such practices.

Additional Secretary Land Utilisation Dr Azhar said that letters have been issued to all the district coordination officers of Sindh by senior member of the Board of Revenue Ghulam Ali Pasha to stop the sale of government land. Besides, district registrars and sub-registrars have also been directed not to register any leases without the permission of the board.

Dr Azhar said that the land was given to the Railways for operational purposes and ownership rights still lie with the government of Sindh.

He confirmed that a summary has been moved by Pasha to the chief minister to share the revenue from the sale of surplus land equally.

Published in The Express Tribune, July 2nd, 2010.
COMMENTS (1)
Comments are moderated and generally will be posted if they are on-topic and not abusive.
For more information, please see our Comments FAQ