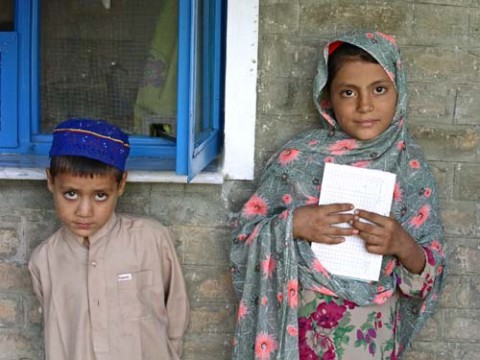 ---
ISLAMABAD: Paintings by young girls of Islamabad promoting a positive image of scarf donning Muslim girls will be exhibited in Germany on July 8.

The project is a collaboration of Funkor Child Art Center Islamabad and Little Art Germany. It consists of 33 girls who participated from Almaktoom School in G-7, an institute for the visually impaired, Pehli Kiran School in Golra, G 7 Katchi Abadi and Funkor Child Art Center Islamabad. Girls from a village in Attock also participated. The project, that includes first-timers who had never painted before, was initiated in May this year and ended in June.

The Little Art, Germany, initiated the project to dispel some of the "misconceptions" in the West about Muslims in general and girls who wear scarves in particular. The scarves of peace from Pakistan will be a part of the International project "What do children believe in" and will be a part of the book on the exhibition. Through Little Art Germany and the exhibition will travel all over the world.

"The point is to show that the real meaning of peace is not to judge people according to their appearance, and try to understand and respect differences," said Fauzia Minallah, who will be representing Pakistan at the exhibition in Munich.

"The message is also for those who wear scarves and condemn those who do not. The scarves are not important but the message they carry are," she added.

"Girls should not be forced to wear scarves but if they do out of their free will, they should not be labelled 'terrorists'," she added.

Fauzia Minallah said "I work for 'peace' and I have to be very careful about judging people based on their religion, race or caste. "I have worked with Hindu and Christian IDPs in Mardan and different communities in Pakistan," she said. "I am happy to be a part of a project that highlights the fact that Pakistanis are not all terrorists and that there are many in Pakistan who work for peace. Muslims are a minority in the West and I really appreciate Little Art's efforts to highlight their plight."

Published in The Express Tribune, July 1st, 2010.
COMMENTS (1)
Comments are moderated and generally will be posted if they are on-topic and not abusive.
For more information, please see our Comments FAQ