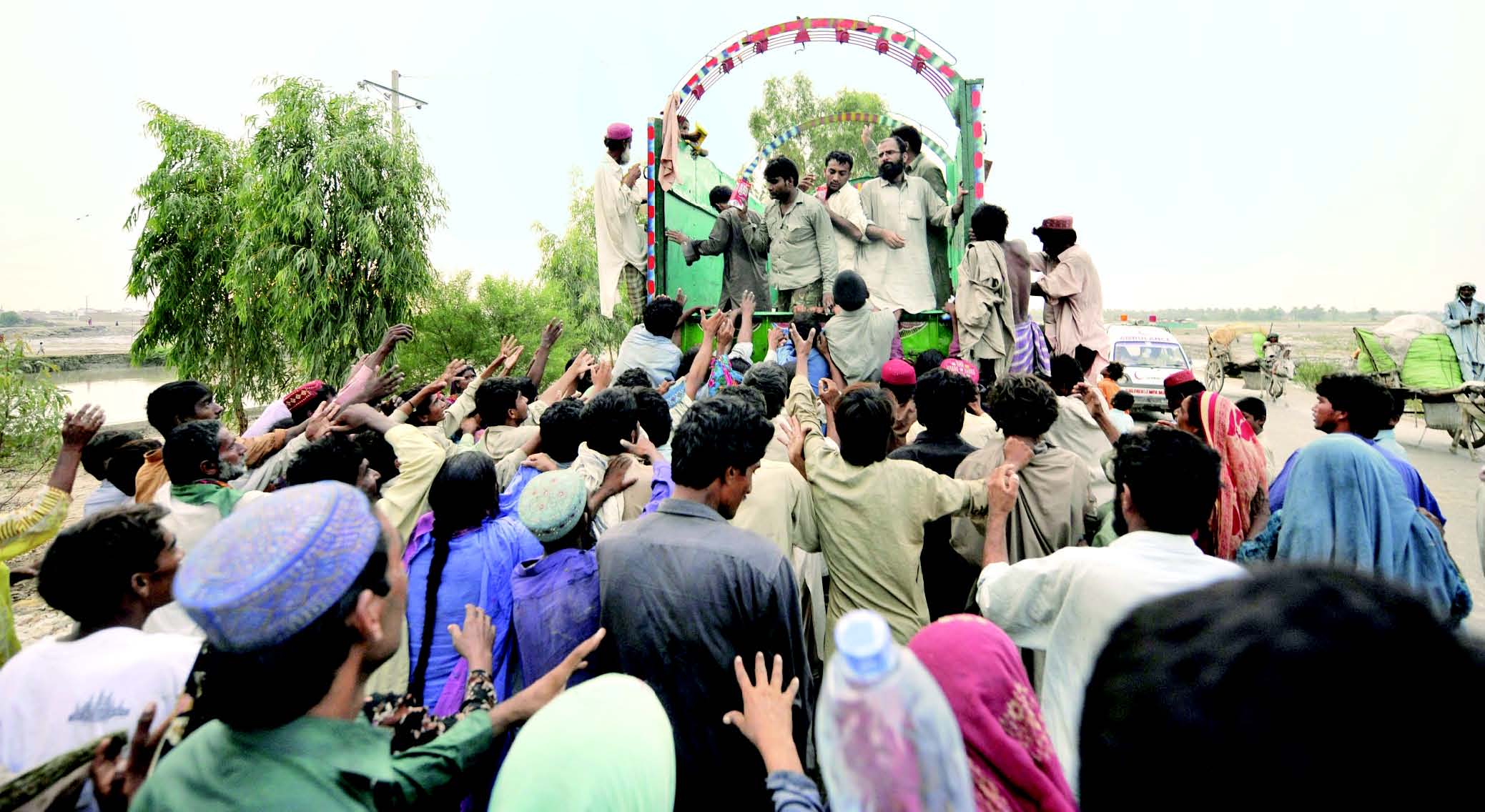 ---
KARACHI: Hammad Nasar supports art not because of its aesthetic appeal but because he thinks it is a good investment.

Nasar is the co-founder and curator of the Green Cardamom in London, an NGO that supports visual arts, and has been promoting Pakistani work in the West. He was a passionate patron of art even before 2004, which is when he founded his gallery.

According to Nasar, an investment of Rs1,500 in a painting has a much greater return value than the same investment in the shares of a big industry.

"Usman Saeed, a young artist from Pakistan, managed to make 18,000 pounds from an exhibition," he narrated, "The amount was enough to pay the registration fee for the Royal College of Arts."

For Nasar, the experience really opened his eyes to the potential of young artists in the country.

Here in Karachi, he is helping set up an exhibition to pay tribute to Fatah Halepoto, the renowned Sindhi painter and writer who inspired many a student to portray and preserve the multifaceted Sindhi culture and art through their own innovative expressions.

The exhibition, which is curated by Hammad Nasar and Rangoonwala Art Gallery with the support of Engro Pakistan, will be titled Fatah Je Aassey Paassey/In the Milieu of Fatah Halepoto. It will showcase the work of six of Halepoto's students from July 2 till July 19.

Art galleries may seem to be crowded by the elite but they are not the only ones for whom the art exists, Nasar said at the inaugural session of the exhibition on Wednesday.

"You can just see where poetry started from and who writes poetry even now," he said, "Were there Mughal poets?"

When Nasar was in England he observed that 'international' just meant the US, Europe and other countries in the West.

"It is then that I decided that the East needs to be introduced as well since so much is happening there," he told The Express Tribune.

While art in Pakistan might be as good as it is anywhere else, the field is barely supported in the country. "We have buildings to show art but no institutions to support it," he said.

Talking about the reach of art in Pakistan, he said that it is not only restricted to a particular portion and that is what we need to understand. He wants to create a space in Pakistan where people can see and applaud art not only for its aesthetic appeal but because it helps us understand and reconstruct our history and also brings our attention to the present.

Riffat Alvi, the curator of the VM Art Gallery, said that she has been in touch with art in Pakistan since 1987 and has seen a great surge in talent. "There is much more demand now and people are coming to Pakistan to contribute and be a part of the art scene here," she said. Amanul Haque, Manager Corporate Communications of Engro, said that they support art as a form of expression and as a medium to spread civic awareness. "With the vibrant art culture and no public funding, if the business community will not help them, then who will?" he said.

"The world has opened up for art in Pakistan, but has Pakistan opened up for it?" asked Nasar in conclusion to the session.

Published in The Express Tribune, July 1st, 2010.
COMMENTS
Comments are moderated and generally will be posted if they are on-topic and not abusive.
For more information, please see our Comments FAQ