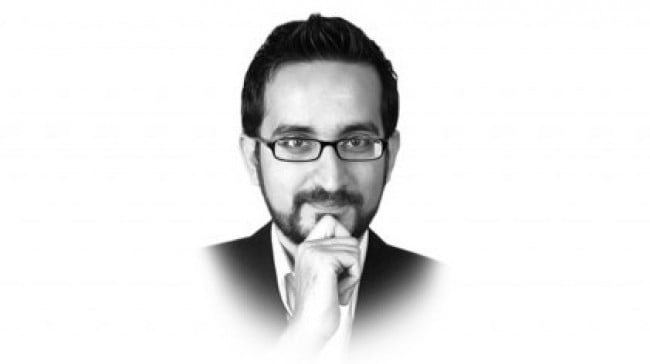 ---
It must be the heroin. It's the only justification worth accepting. That all the Pakistani leaders, foreign policy advisors and military strategist are Chasing the Dragon. From Ziaul Haq on down, every president and prime minister has had monkeys on their backs, had a taste for Brown crystal, the urge to roll an Eightball, and chase the Perfect High. The entire intelligence sector is hooked on the stuff. Spies, encryption analysts, professional eavesdroppers and high grade spooks are, right now, huddled around a spoon, hungrily watching its contents bubble as they smack an exhausted vein to life and wipe yesterday's syringe clean. What other possible explanation can there be for the unbridled glee our civilian and military leaders exhibit when there is an opportunity to get involved in Afghanistan?

Ever since General Stanley McChrystal won the award for "Most Creative Way to Get Fired" by verbally urinating over the only people in the entire world with the power to remove him from his job, our Afghan-opportunity sensors have been beeping hysterically. The infamous interview by the outspoken general in Rolling Stone (to provide some context to those unfamiliar with the magazine, it's kind of like Prime Minister Yousaf Raza Gilani giving a tell-all interview about presidential corruption to GT magazine) has resulted in enough of a personnel change and withdrawal announcements by the Americans to give every Pakistani with a fervent belief that Afghanistan is ours to manipulate, a reaction that normally requires Viagra.

Obama says 2011 and we rush to the "How To Control Afghanistan" guidebook too fast to notice it's actually just a pamphlet with two words inside, printed in bold: You Don't. No one has done it and survived unscathed. Russia tried it and broke into a thousand pieces. America is trying it now and they already broke one general and chances are his replacement will start wishing for the simpler days of his Iraq assignment quite soon. Heck, we're still suffering the after effects of our previous attempt.

Every country behaves as though history never happened when it comes to Afghanistan. Common sense gets overwhelmed by the promise of rare minerals, vast tracts of inhospitable land and games that require animal decapitation. Oh, and the heroin. Given that we Pakistanis have elevated repeating of mistakes to a competitive sport level, it's really no surprise that we are flexing our leg muscles in anticipation of the mad dash to Kabul. In all the excitement we might even have missed Obama mumbling about how 2011 is a great withdrawal date as long as all kinds of miraculous peace and prosperity breaks out across Afghanistan. Which means that America is pretty much there to stay, at least long enough to suffer the side-effects of Afghan Exposure. Those can be anything from mild headaches to anal leakage to your country splintering into lots of smaller countries. So maybe, instead of wasting man-hours strategising how to put a compliant government in the Kabul hot-seat at the cost of human rights, massive civilian casualties and a disenfranchisement of women that went from frightening to monstrous in the blink of swollen eye, we instead save our energy and use it in more constructive areas. Like putting up massive signs saying "Do Not Touch" along the border.

Maybe write the Nietzsche quote about abysses and what happens to the people who stare into them for too long on post-it notes and stick those to our foreheads (don't forget to write them in reverse so you can read them in the mirror). How about spending some time mastering the art of governing ourselves before deciding to try it on someone else. Or maybe, we can try to quit the heroin habit. Withdrawal can be a terrible thing, especially if it's Afghanistan you're craving.

Published in The Express Tribune, July 1st, 2010.