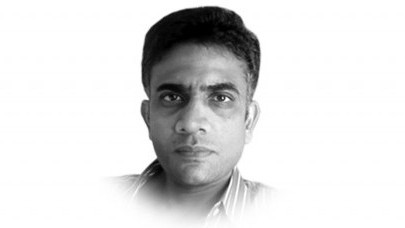 ---
This question has become important after England says that an error by the referee cost it a match against Germany in the Fifa World Cup. A shot from midfielder Frank Lampard hit the upright and bounced a couple of feet inside the German goal before bouncing out. The linesman did not see the goal and England were drubbed 4-1 in the match. Neutrals will disagree about the influence of the error on the match, and though Englishmen have stiff upper lips as well as enormous spirit, it is true that they are also sporting whiners. But it cannot be said that this had zero effect on the game.

The second error came when Argentina was given a goal after its striker Carlos Tevez scored against Mexico even though he was offside. Argentina won 3-1 and it's unlikely that this error cost Mexico the match. However, again, the question is valid: What's the reason for the referee not to consult technology if it is available? This is especially difficult to understand because many situations that require a look at replays, such as goals, are followed by a 'dead-ball' period. This allows the referee and linesman to actually take the call on the spot and later consult replay footage to see if the decision was accurate, and there need be no break in play. But this sensible solution was dismissed after the England match by Fifa, which says that because it is a flowing sport, it is inevitable that there will be errors in football. This is incorrect, because football has dead-ball situations just like cricket and cricket has integrated consultation of replays quite effortlessly.

If the response of Fifa to England's goal was to be obstinate, its response to the mistake in the Argentina match was bizarre. The replay of the goal was shown on the stadium's giant screen, clearly revealing the linesman's error. This angered the Mexican players. To this, Fifa's communications director Nicolas Maingot said: "There was a controversial action shown during the game on the giant screens... This should not happen... The giant screens are part of the infotainment but should not show controversial actions."

Since when have goals become controversial actions in football? And if the giant screen does not show the two or three goals scored in a match, what else are they expected to show?

This question of tradition versus technology in sport is also being debated this month in the US after a baseball match in which Detroit's pitcher Armando Galarraga was denied a perfect game, meaning one where there are no hits against him. The umpire judged one of the opposing team's batters as in, when he was in fact out. The umpire went up and apologised to Galarraga after the game, but Americans asked whether their national sport should incorporate technology to improve it.

Such talk quickly died out, because the traditions of the sport are seen as sacrosanct. This attitude is understandable, but are traditions really sacrosanct? What would people 100 years ago have made of night matches? And carbon-fibre? A century ago American baseball watchers would have been horrified to see black players. Tradition often doesn't mean much of anything, except a state of mind which must inevitably change over time.

To introduce less error into a moment that people train a lifetime for, and hundreds of millions are entertained by, is both correct and inevitable.

Published in The Express Tribune, June 30th, 2010.
COMMENTS (1)
Comments are moderated and generally will be posted if they are on-topic and not abusive.
For more information, please see our Comments FAQ