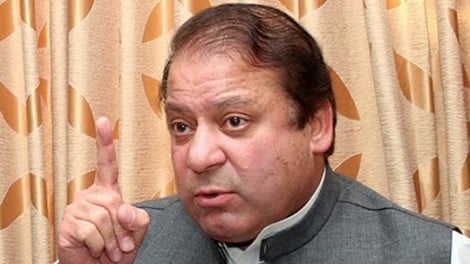 ---


PML-N Chief Mian Muhammad Nawaz Sharif on Monday accused the PPP government of bribing lawyers instead of improving the condition of the poor.

He said that the government is not paying any attention towards the poor but is rather busy in bribing lawyers. "Ministers convicted by the courts are pardoned by the president and lawyers are being bribed," he said.

The former prime minister said this while talking to the media after a party meeting in Lahore.

Sharif said, "Transparency International has declared us one of the most corrupt countries in the world. If transparency can give us a positive report on the Punjab province then why can't it give a positive report on Pakistan."

"Most of the money is being wasted due to corruption," he said, adding " should we control corruption, we would not need Kerry-Lugar bill."

The PML-N Chief also said that Pakistan had become a financially independent country yet it is relying on foreign loans to make ends meet.

He said, "the time has come that instead of progressing we are looking towards other people for help and aid and now, people are not helping us because they doubt our systems."

Commenting on the NRO issue he said, "if we want to pardon people under NRO then all the convicts in the jails should be pardoned. Justice should be for everyone on equal basis."

Sharif also said that the PML-N cannot be treated like silent spectators but at the same time refrained from revealing his future strategy.




Earlier in the day, while addressing a meeting of PML-N leaders at the PM's secretariat in Lahore, Sharif had asked the government to end what he called its "campaign against the judiciary".

He said that a conspiracy to weaken institutions is detrimental to Pakistan and that his party believes in serving the nation and wants politics of reconciliation.

He called on all political parties to work in unison for the national interest.

Fauzia Wahab responds to Sharif's statements

PPP Information Secretary Fauzia Wahab said in response to Nawaz Sharif's accusations, that the PML-N chief should clear his sources of income to run business in Jeddah.

Wahab said this while addressing a press conference in Islamabad. She said PPP believes in the politics of reconciliation and wants to strengthen the system of democracy in the country.

She said Law Minister Babar Awan did not favour any lawyer while distributing the funds adding that the funds have always been misused in the past, whereas now, the law minister has adopted a transparent process.
COMMENTS (10)
Comments are moderated and generally will be posted if they are on-topic and not abusive.
For more information, please see our Comments FAQ