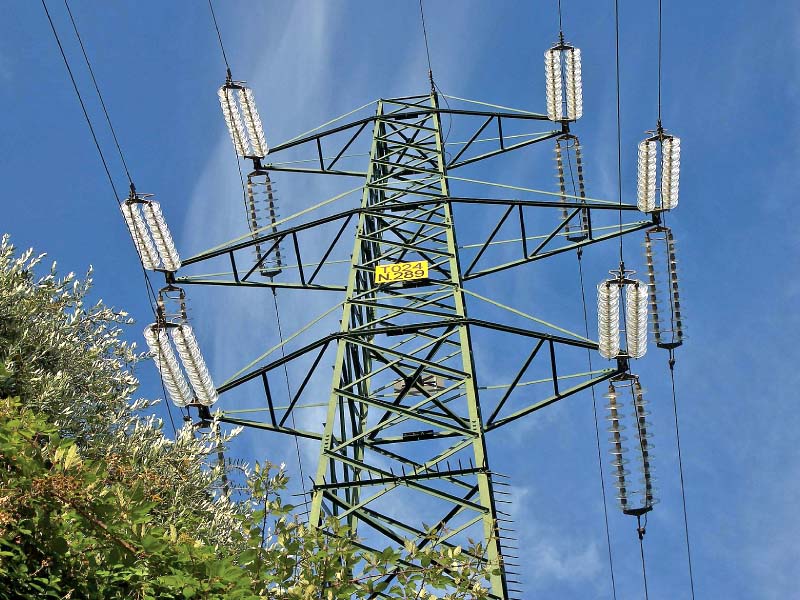 ---
ISLAMABAD:
The National Electric Power Regulatory Authority (Nepra) has voiced concerns over dollar indexation for solar power plants, which are being set up with the help of domestic financing in Karachi.
Dollar indexation has long been a subject of debate as previous governments allowed linking dollar rate even to those power plants that were being developed with local financing.
It was noted that there was even no cap on dollar indexation, which sparked the recent crisis when consumers took to the streets to protest against inflated electricity bills.
The matter came to light at a public hearing on the Request for Proposal (RFP) document submitted by K-Electric (KE) for developing a 120-megawatt solar PV power plant in west Karachi (site 1) and a 150MW solar power plant in Malir, Karachi (site 2).
Read K-Electric sees no impact of inflation on power bills
The public hearing was informed that the project developer claimed 100% dollar indexation for tariffs on a quarterly basis, irrespective of whether it used local or foreign financing.
"Do you think dollar indexation is required for these solar projects," asked Nepra Chairman Waseem Mukhtar. "It is not a suitable mechanism; what would happen if the dollar goes up to Rs400 next year."
It was highlighted that the power-sector regulator did not allow exchange rate indexation for costs incurred in Pakistani rupees.
The hearing was informed that the Sindh government would be part of a Special Purpose Vehicle (SPV) being set up to run the two solar power projects, which featured in the Sindh Solar Energy Programme. However, the provincial government will not be a shareholder in the SPV.
The project is not yet binding, but it will become so after a contract is awarded to the successful bidder. Plans are afoot to supply 1,050MW of solar electricity to KE by 2031 and the two projects are part of the plan.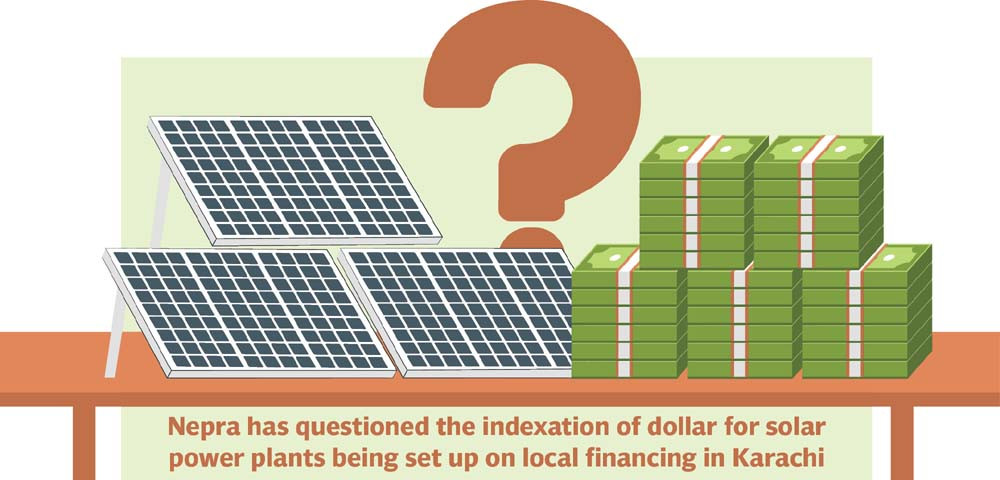 DESIGN: IBRAHIM YAHYA
Project developer told the public hearing that solar power would eventually replace costly power plants, which would be shut down.
Estimates suggest solar electricity will save 3-4 cents per unit compared to electricity being generated with the help of liquefied natural gas (LNG).
KE system was aggressive and too much hungry for solar, they emphasised, adding that analysis had been conducted on consumer demand. "We can use solar, that model is confirmed," said a company representative.
However, they clarified that they would have to run thermal power plants for system stability, though consumer demand in winter went down to 1,500 to 2,000MW only.
They underlined the importance of a "must-run" status for solar, saying that renewable energy addition would prove to be cost-effective and push down consumer tariff.
In winter, solar power will replace despatches from the National Transmission and Despatch Company (NTDC).
Nepra called for taking into account tariff prudence and undertaking a demand and utilisation analysis.
Also read Call for dialogue on clean energy transition
It was informed that the Sindh government had given a 30-year lease to keep the tariff of solar plants at lower levels.
"If we purchase commercial land, tariff will go too high," a KE official said, adding that the project would be handed over to the Sindh government after completion of its 30-year lifespan.
Tariff will be set and bidders will make offers based on that tariff. The World Bank has given a grant for establishing a competitive bidding model for solar plants.
The objective is to reduce the tariff by awarding contract through competitive bidding.
Published in The Express Tribune, September 8th, 2023.
Like Business on Facebook, follow @TribuneBiz on Twitter to stay informed and join in the conversation.