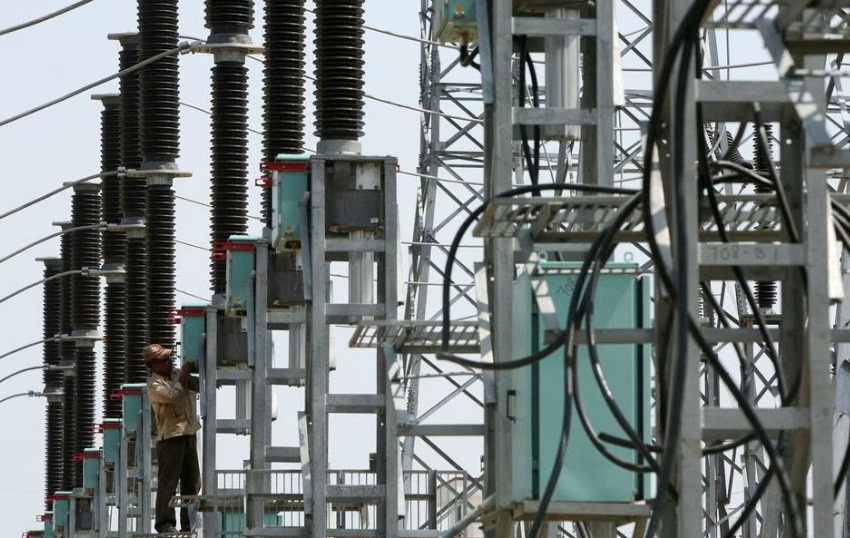 ---
ISLAMABAD:
Since the invasion of Ukraine in 2022, Moscow has weaponised its energy exports by cutting world gas supplies – resulting in surging energy costs since then. Now even households in Pakistan are feeling the heat of energy poverty as power costs here have almost doubled since the war. With inflation in double digits, there is a cry for massive electricity subsidies, which unfortunately the government can't afford due to a poor revenue structure and massive circular debt. So naturally, the question arises: what have we done wrong to land in such a dire state, and how can we reform the power sector?
Here are some points that explain the power crisis and how we can manage the power debt problem in the future:
Decentralised Distributed Generation (DDG) by provinces instead of grid extension for rural electrification
Since the post-Zia era, politicians have often used parliamentarians' schemes to bring electricity to their respective constituencies for political scoring. An extension of the grid for rural electric supply doesn't normally have a business case due to extraordinary line losses and fewer commercial/business users. Though grid extensions have been the most favoured approach to rural electrification, we badly need off-grid systems as our transmission and distribution systems require a complete overhaul. Despite a generation capacity of over 40,000MW, the Transmission & Distribution (T&D) system's capacity is stalled at 22,000MW – which calls for taking almost half of our generation off-grid.
What the government can do is start off-loading some power plants to provinces for local power generation and distribution – bypassing the grid completely. Sri Lanka, Nepal, and hilly areas in India have extensively used mini/micro hydro power systems to create mini-grids to extend electrification off-grid – where financing matters are often looked at by indigenous village energy committees (VEC) or rural electric cooperatives (REC). This off-grid model, whether funded by the local government or communities, implies that the business model shall be deregulated to a much extent, and most of National Electric Power Regulatory Authority (NEPRA) and Central Power Purchasing Agency (CPPA) tariffs may not be applicable. In provinces like Balochistan, with sparse but distributed population, this decentralised distributed generation model is the way to go.
Lower barrier to entry for new entrants in distribution
With the exclusivity for distribution companies (DISCOs) ending earlier this year (except for Sukkur Electric Power Company (SEPCO)/ Tribal Areas Electric Supply Company (TESCO)), there is hope for more deregulation and open competition. There is a business case for Bulk Power Purchasers in industrialised zones to get a DISCO license so that they can buy directly from producers offering a competitive tariff and then resell to domestic and industrial consumers. However, the approval process of setting up a distribution company is tedious. If the government lowers the barrier to entry for new DISCOs, we will see some competition for K-Electric (KE) in Karachi – with probably smart prepaid metering solutions that will be a win-win for everyone.
Shift to local coal where possible
Coal power plants are a global choice for base loads so negotiations with Independent Power Producers (IPPs) over modalities of imported coal-fired plant at Port Qasim could really help. We may be looking into import substitution with local coal but that needs extensive consultations with Chinese investors. Similarly, we can consider converting debt into project bonds through a project Special Purpose Vehicle (SPV), once the policy rate is back to single digits.
Say no to free loaders
Whether it is the kunda mafia stealing electricity or the generator mafia illegally using infrastructure for private electricity supply, these illicit activities and malpractices need to be dealt with an iron fist. Honest consumers should not be made to bail out losses incurred due to theft in the name of line losses.
Similarly, when it comes to free units enjoyed by government officials, it must be monetised. Many employees are involved in reselling their free units to other people, so it is better to monetise free units altogether, and every employee should pay the bill in full.
However, the biggest problem here is the millions of free units enjoyed by retired Water and Power Development Authority (WAPDA)/ex-WAPDA company employees. This facility for retired officials must be phased out slowly as it can't be monetised since pension contributions in respect of free unit facilities were not made at the time of their service. It is unfair on the part of taxpayers to continue paying bills of retired power sector government officials – especially when they have already enjoyed such perks throughout their careers.
THE WRITER IS A CAMBRIDGE GRADUATE AND IS WORKING AS A STRATEGY CONSULTANT
Published in The Express Tribune, September 4th, 2023.
Like Business on Facebook, follow @TribuneBiz on Twitter to stay informed and join in the conversation.