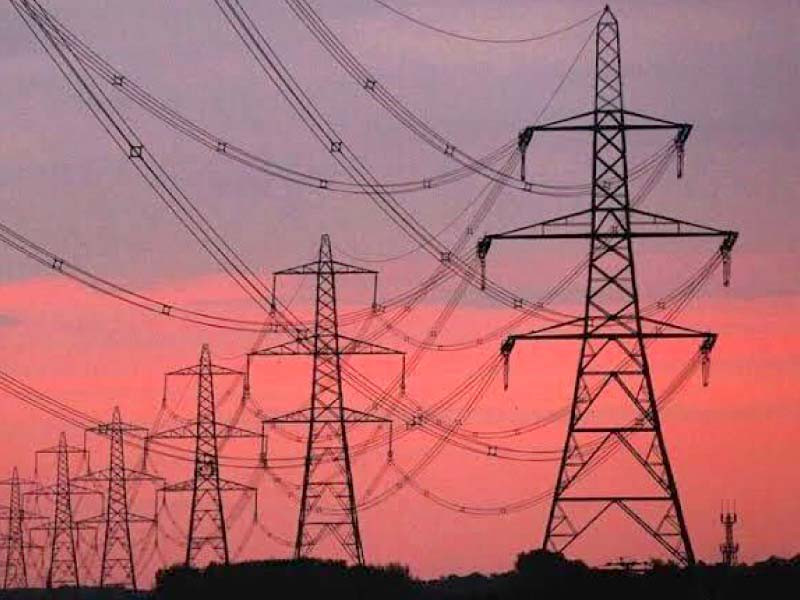 ---
KARACHI:
Widespread public fury is igniting across the nation as power production costs hit an unprecedented high of Rs72 per unit, rendering electricity bills unmanageable and sparking a wave of discontent. The ongoing uproar stems from historical state and policy failures, compounded by authorities' short-term approaches. As citizens bear the burden of soaring bills, discussions surrounding sustainable energy alternatives have gained newfound urgency.
During a recent discussion, on a research report titled 'Fostering Solar PVs in High Loss Feeders: Mapping Solution', hosted by the Policy Research Institute for Equitable Development (PRIDE), the Secretary of the Sindh Energy Department, Abu Bakar Ahmed, shed light on the alarming situation. Ahmed revealed that the cost of power production has skyrocketed to Rs72 per unit from a mere Rs28 per unit just two years ago. This staggering surge in utility costs is primarily attributed to the reliance on one of the costliest fuels – residual fuel oil (RFO).
The inflated cost of production, Ahmed explained, is the result of factoring in operation and maintenance expenses, duties, and taxes associated with RFO-based electricity generation. He emphasised, "Had international fossil fuel prices remained low and tariffs unchanged, the current wave of public anger in the country could have been averted."
The escalation in power production costs is intrinsically tied to the continuous climb of international oil prices, coupled with the nation's heavy dependency on imported fuel sources. Ahmed noted, "K-Electric is generating power from RFO-based plants," underlining the urgency of finding more sustainable solutions.
The secretary highlighted a recurring state and policy failure: a penchant for ad hoc short-term solutions without a long-term energy strategy. Pakistan's energy landscape has undergone significant shifts, from hydropower dominance in its early years to a later emphasis on indigenous gas. Presently, with gas reserves dwindling and domestic supplies depleting, coal – particularly Thar coal – has emerged as the new focus.
While discussions about adopting solar and wind power solutions as alternatives to costly electricity are gaining traction, experts caution against overestimating their viability. Renewables like solar and wind power, though promising, are subject to weather patterns and thus cannot be the sole answer to energy woes.
To ensure sustainable power generation, fossil fuels, particularly coal, remain a necessary component. The availability of substantial coal reserves, notably in the Thar coal fields, positions coal-based power production as a cost-effective choice. "Coal ranks from number 2 to number 6 on NEPRA's merit order list, making it among the cheapest sources of production," Ahmed explained.
While acknowledging coal's environmental concerns, Ahmed challenged environmentalists to propose equally viable, indigenous, low-cost, and sustainable alternatives. He proposed exploring solutions like importing water from India or discovering new domestic gas deposits as ways to transition from coal to more environmentally friendly options like hydropower and gas-based generation.
August 2023's power production data paints a stark picture, indicating a surge in fuel costs ranging from 49% to 91% for imported gas RLNG, coal, and furnace oil. Adding to the public's frustrations, furnace oil contributed 10% of total power production in July 2023, a factor that fuelled street protests in response to inflated bills.
The government's decision to hike the power base tariff by up to Rs7.5 per unit, effective July 1, 2023, has further exacerbated the situation, burdening households and businesses alike.
In a separate development, the Federation of Pakistan Chambers of Commerce and Industry (FPCCI), the country's apex trade body, has demanded action. During a press conference, FPCCI President Irfan Iqbal Sheikh called for an end to sales tax on electricity bills and a reduction in heavy capacity payments that have contributed to rising electricity bills. Sheikh warned that 35% of households are now struggling to meet their utility expenses.
Published in The Express Tribune, August 30th, 2023.
Like Business on Facebook, follow @TribuneBiz on Twitter to stay informed and join in the conversation.