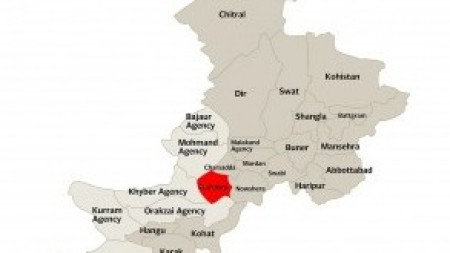 ---
The Khyber-Pakhtunkhwa government has said it is unable to convert the status of 150 lecturers from 'contractual' to 'permanent', despite having a secretary that runs the administrative affairs of Fata and settled areas in the region.

An ordinance previously passed by the federal government had changed the status of contract employees in the educational sector to permanent. Under this ordinance, the jobs of the more than 3000 employees working in schools under the elementary and secondary education department in Fata and settled areas had been made permanent. The province's higher education department has also granted permanent jobs to most of its contract lecturers in settled areas.

However, the contracts of these employees will expire on June 30 and no action has been taken to make them permanent employees yet. The affected lecturers have written appeals to the secretary of higher education asking to be granted permanent status, but to no avail.

The secretary for higher education in KP has apologised for not acting on the issue, but has told contract lecturers that they must contact the federal government to resolve the problem.

The secretary of higher education has the authority to review the annual efficiency reports of lecturers in Fata as well as oversee their transfers and appointments.

But an officer at the KP higher education department said that since the appointment orders of these lecturers were issued by federal authorities, the orders to make them permanent must also be issued by the same authority.

Meanwhile, contract lecturers in Fata continue to wonder what will happen to them once their contracts expire. They have decided to take the matter to court if no further action is taken to make them permanent employees.

Published in The Express Tribune, June 28th, 2010.
COMMENTS
Comments are moderated and generally will be posted if they are on-topic and not abusive.
For more information, please see our Comments FAQ