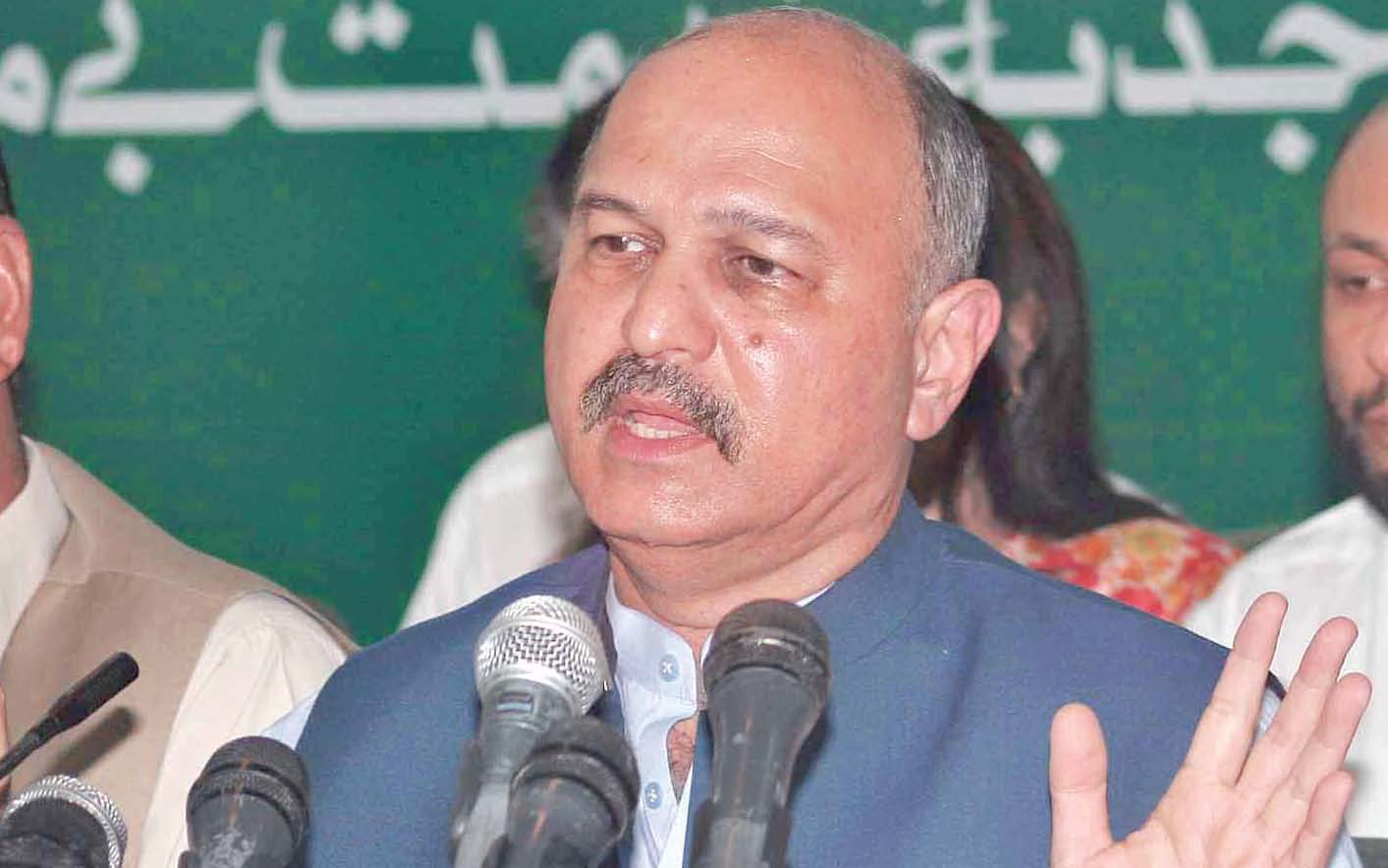 ---
Pakistan Muslim League-Quaid (PML-Q) Secretary General Mushahid Hussain Sayed has called for direct elections for the office of the President, and making it compulsory for the winning candidate to at least secure 50 per cent of the total votes cast – on the lines of French electoral system.

"Traditional politicians were fast becoming 'irrelevant'. They had no future in Pakistan as people at large wanted a new vibrant leadership which could lead them towards true democratic culture," Mushahid said.

He was addressing an extraordinary session of Children Parliament of Pakistan (CPP) held under the auspices of Society for the Protection of Rights of the Child (Sparc) at a local hotel here Sunday.

The PML-Q leader also came hard on those parliamentarians who had filed fake degrees for contesting the 2008 general elections, saying that those who had lied to, and deceived, their voters on fake degrees had no right to represent them at any forum.

"Such crooks have breached the confidence of their constituents, their party and they have humiliated the entire parliament and the law of the land. They have no business to sit in the parliament. The apex court has exposed their fraud," he added.

You (children) have to get yourselves ready for giving the people new leadership. The country today is heading towards consensus. Our political leadership has also evolved consensus on major national issues, including the war against terrorism, the 18th constitutional amendment, free media and independent judiciary, he added.

Mushahid Hussain cited the example of "Bacha Muslim League" formed by the Quaid-e-Azam, saying the children, students and youth played a pivotal role in the Pakistan Movement.

He lauded the children parliament MPs for their quality, calibre, saying they had observed tolerance and issue-based political approach in their parliamentary business which even was not shown by the political elite of the country.

Published in The Express Tribune, June 28th, 2010.


COMMENTS (2)
Comments are moderated and generally will be posted if they are on-topic and not abusive.
For more information, please see our Comments FAQ