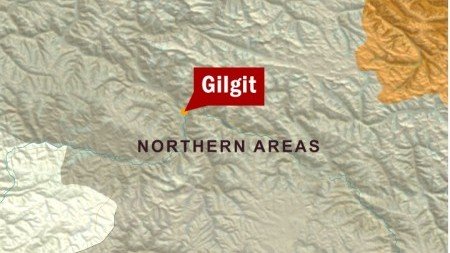 ---
GILGIT: Reforms in the Gilgit-Baltistan police department will be introduced and all facilities given to the police in other provinces will be extended to officials in the region, said Gilgit-Baltistan Chief Minster(CM) Mehdi Shah on Saturday.

He also announced Rs3 million as compensation for those who sacrifice their lives in the line of duty, Rs500,000 for people seriously injured and Rs300,000 for officials with minor injuries.  "But for that, you will have to prove that you are committed to your job," said Shah, while addressing a ceremony organised by the police in appreciation for the 100 per cent raise in their salaries.

"Don't think that your strike forced us to increase your salaries. We did it because we had promised you," he said.

In a strike on Wednesday, police officials along with security guards of the CM office, shouted slogans against the CM and the Pakistan Peoples Party government. They had threatened to continue the strike till the acceptance of their demands.

"We have kept our word and now it's your turn to pay back and give us your 100 per cent," said Shah, adding that no leniency will be shown to anyone if the writ of the government was challenged by anyone in the future.

He said that he would act against those police officials who resort to sifarish (unjustified recommendations) for having themselves transferred to suitable areas.

Shah added that two women's police stations will be set up in Gilgit-Baltistan and their salaries will be equal to their male counterparts.

Earlier, chief secretary Gilgit-Baltistan said that 14 per cent of the total budget had been allocated for salaries of police officials.

IGP, Tehseen Anwar Ali, said that some internal and external elements had provoked innocent officials to go on strike. "What happened was illegal and I want to present myself for accountability," he said.

Published in The Express Tribune, June 27th, 2010.
COMMENTS
Comments are moderated and generally will be posted if they are on-topic and not abusive.
For more information, please see our Comments FAQ