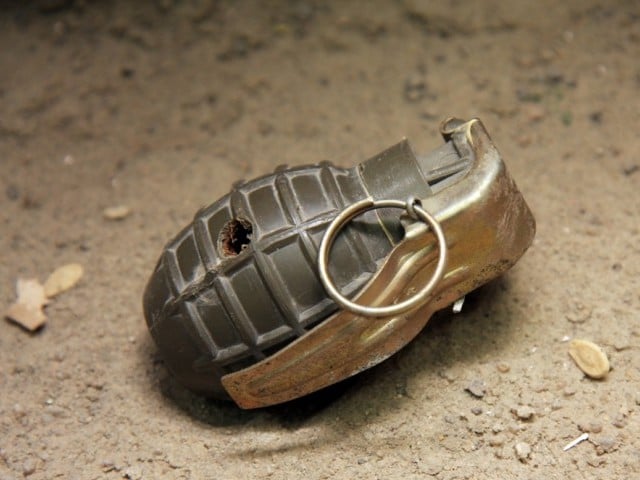 ---
PESHAWAR:
A police post in Khyber Pakhtunkhwa's (K-P) Meri Khel was attacked on Sunday but so far, no casualties have been reported, according to Express News.
According to the police, grenades were used in what is being termed a "terrorist attack".
A motorcycle parked at the checkpoint caught fire due to the explosives used during the attack and was completely burned.
The militants managed to escape as police took retaliatory action.
Earlier this week, two policemen deployed on census duty in K-P's Tank and Lakki Marwat districts were killed while five others received injuries in terrorist attacks.
Read 'Spring Offensive' a threat to K-P polls
In Tank's Kot Azam area, terrorists opened fire at a police van deployed for the security of census staff, martyring constable Khan Nawab and injuring police constables Shah Nawaz and Aslam Khan, Levies official Bismillah, Frontier Constabulary official Abdullah and driver Eid Jan.
The injured were shifted to DHQ hospital while a fresh contingent of police reached the spot, cordoned off the area and began a search operation.
On the other hand, in a similar attack in Lakki Marwat, motorcyclists opened fire at the census team in the limits of Sadar Police Station, martyring an on-duty policeman, constable Dil Jaan.
The unidentified assailants managed to escape after firing, following which a heavy police contingent rushed to surround the area for a search operation.
COMMENTS
Comments are moderated and generally will be posted if they are on-topic and not abusive.
For more information, please see our Comments FAQ