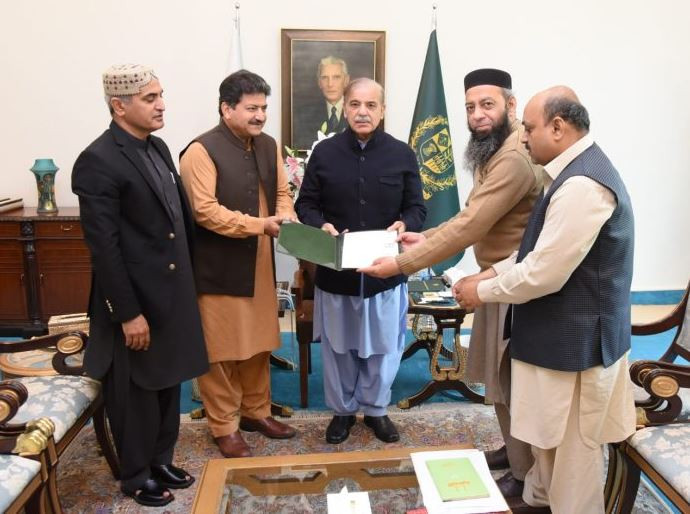 ---
ISLAMABAD:
Prime Minister Shehbaz Sharif Friday acknowledged the services of schoolteacher Qazi Abdur Rehman Amritsari, who had proposed 'Islamabad' as the name of the federal capital.
In recognition of his services and on recommendations of the Capital Development Authority (CDA), the prime minister awarded the allotment letter of a residential plot in Park Enclave to heirs of late Abdur Rehman.
The prime minister has fulfilled the Government of Pakistan's promise of acknowledging the services of late Qazi Abdur Rehman Amritsari, said a press release.
PM Shehbaz said the services of Amritsari for Pakistan could not be ignored, and that the nation paid tribute to the schoolteacher who gave an identity to Islamabad.
Also read: Neglected heritage: In Kuri, a historical mosque lost in renovation
The premier also directed CDA authorities to complete all formalities and provide possession of the plot to the heirs of Qazi Abdur Rehman. He eulogised the media, specially anchor person Hamid Mir, for highlighting the issue.
The prime minister also lauded the efforts of CDA Chairman Noor ul Amin in this regard.
COMMENTS
Comments are moderated and generally will be posted if they are on-topic and not abusive.
For more information, please see our Comments FAQ