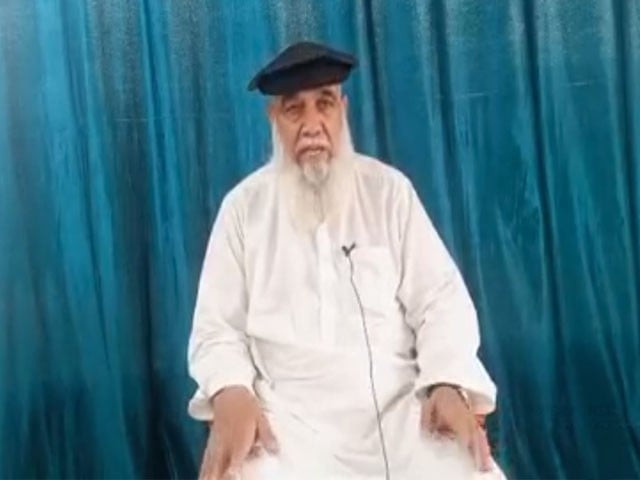 ---
In a recent development, Mohammad Iqbal has come forward to deny the claims made by the Punjab government that he was a militant having links with a banned organisation.
The announcement came hours after the Punjab Caretaker Information Minister, Amir Mir claimed that authorities had received information that there were people from Khyber-Pakhtunkhwa (K-P) present at former prime minister Imran Khan's Zaman Park residence in Lahore, who were militants.
He also revealed the name of a militant who belonged to Tehreek-e-Nafaz-e-Shariat-e-Mohammadi (TNSM) and was the right-hand man of late Maulana Sufi Mohammad.
Mir said the individual had been in jail for eight years but had now reportedly joined a political party, which was a veiled reference to Imran's Pakistan Tehreek-e-Insaf (PTI).
Mir made these remarks during a press conference held on Thursday in Lahore, where he was flanked by Punjab IG Usman Anwar.
Read more: Punjab govt claims presence of 'militants' at Zaman Park
Mohammad Iqbal however has categorically denied any connection or contact with any banned organisation in a video statement.
He stated that he is a worker of Pakistan Tehreek-e-Insaf and had come to join the protest against the arrest of party chief Imran Khan. He also added that he has been a worker of PTI since October 28, 2022 and that propaganda was being spread against him.
In the video message, Mohammad Iqbal said, "I am not a part of any activity against the government, but as a worker of Tehreek-e-Insaf, I went to Zaman Park to support Imran Khan." He further added that the claims made by the Punjab government were baseless and unfounded.
The caretaker minister in today's presser had assured that the state would take action against such elements after the operation to arrest Imran Khan was completed.
COMMENTS
Comments are moderated and generally will be posted if they are on-topic and not abusive.
For more information, please see our Comments FAQ