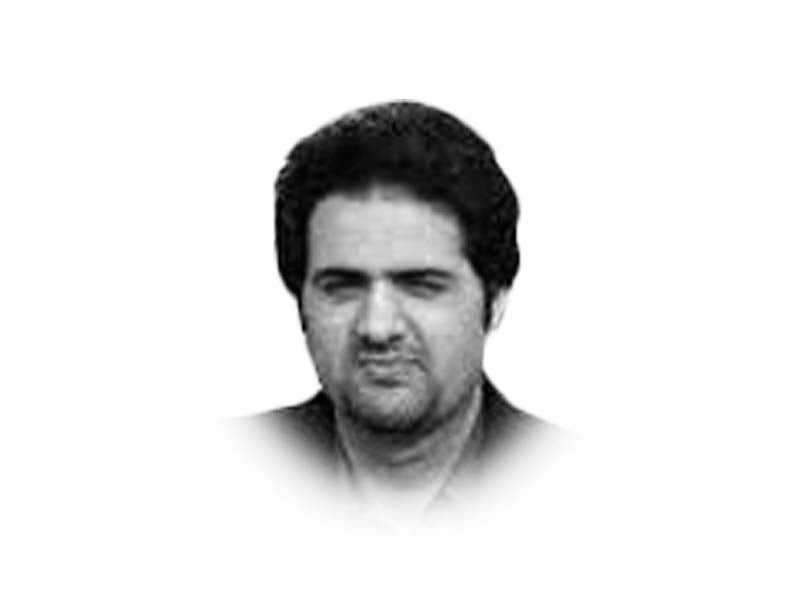 ---
There is more desperation in the air than there is perhaps oxygen. I am not even talking about the depressing things that happened in 2022. This year has just begun and the events in the last month alone have merely added more fuel to this raging fire that is engulfing whatever semblance of normalcy we perhaps had around this time last year.
I was at a wedding last weekend. Some people complained about the quality of food and others complained about the cleanliness. I was actually thankful to be in a happy event. For a long time now, I have met with friends and relatives at funerals only. This was a nice break.
Buckle up because the list is long and extremely depressing. Earthquakes have rattled Turkey and Syria; and now there are social media reports circulating that Pakistan could also face something similar. At the same time, many people say that mankind has not yet invented the technology where earthquakes can be predicted. With so much fake news around, especially from broadcast and print media whose job literally is to vet the news and the sources, it is extremely hard to tell real from fake.
Musharraf died. While many despised him in Pakistan, it doesn't change the fact that it is sad news. Whether it was his governance or just a different Pakistan, his regime was a good time in Pakistan. I remember coming to Islamabad during his tenure, the city used to be almost pristine.
Have you taken a good look at Islamabad now? There is an influx of illegal Afghans inside the city. Everywhere you look, you see black abaya clad women smoking a joint. They have added to the filth of this city, including drugs and prostitution. I wouldn't be surprised if the crime rate goes high here. The other day a girl got raped in the F9 park of Islamabad. This can become a norm with this incoming Afghan wave because remember these are the moneyed Afghans. They can afford to live in Islamabad, inflating the rental property market. Using money to get off the hook after committing a crime has never been difficult in Pakistan. Remember also that these are the Afghans who sided with India every time they got the opportunity. Lo and behold, for shelter, they come to Pakistan.
Terrorism is on the rise in Pakistan. The attack inside the mosque in Peshawar claiming more than a 100 innocent lives was suspected to be the work of a suicide bomber who may have had "internal assistance," the local police believes. This reminds me of the tug of war between the intelligence agencies and the investigative agencies inside the US before and after the 9/11 attacks. That tussle did not serve anyone and resulted in innocent lives being lost.
The global pandemic has slowed down almost to a halt but there is another bad news awaiting all of humanity. The year 2022 was considered as a bad year for the global economy. However, economists now warn that the year 2023 will be even worse.
When you look at politics across the world, no encouraging signs greet you. The Prime Minister of New Zealand just resigned saying she "no longer had enough in the tank". Joe Biden was elected only because people hated Trump. Life on earth may end due to a possible nuclear war between the US and Russia over the obsession with Ukraine. There is an unrepresentative democracy imposed over the people of Pakistan. The people here feel helpless and, worst of all, hopeless. The land of the pure is actually made impure by certain citizens that gained more power than others. India has a democracy that is built with two main ingredients: hatred for Muslims and hatred for Pakistan.
Amid all this noise, climate change is being ignored, which is the number one threat that humanity faces. We are closer to extinction than we were last year.
Published in The Express Tribune, February 9th, 2023.
Like Opinion & Editorial on Facebook, follow @ETOpEd on Twitter to receive all updates on all our daily pieces.
COMMENTS
Comments are moderated and generally will be posted if they are on-topic and not abusive.
For more information, please see our Comments FAQ