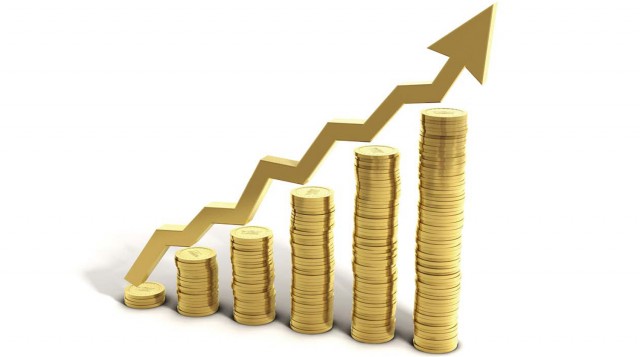 ---
Gold prices hit a record high on Saturday as per-tola prices surged by Rs200 to Rs39,900. Rates of 10 grams of gold have increased to Rs34,200, a hike of Rs172.

President of All Sindh Sarraf Jewellers Association Haroon Chand told The Express Tribune that the increase in domestic prices mirrors the rising international demand for gold.

"Weakening US dollar has turned the attention of investors to gold. International prices have reached $1,256 per ounce, close to the all-time high. Local prices also reflect the same trend," said Chand.

International gold prices peaked to almost $1,260 per ounce last Friday, as investors switched from dollar-denominated holdings to the precious metal.

Analysts say investors cautiously await a solution to the Greek debt crisis and the outcome of on-going G20 summit.

Economic data regarding job losses and consumer confidence is expected to be released by the US government next week. Experts say that the data could provide an impetus for change in prices of precious metals.

The previous record for prices of gold was set on June 19 when the rate for 10 grams touched Rs34,114 while per-tola prices reached Rs39,800.

Chand contended that demand for gold in the local market has not seen any significant adverse impact from the price hike. He said that many weddings take place in the summer and consumers flock to buy jewellery despite record gold prices.

Published in The Express Tribune, June 27th, 2010.
COMMENTS
Comments are moderated and generally will be posted if they are on-topic and not abusive.
For more information, please see our Comments FAQ