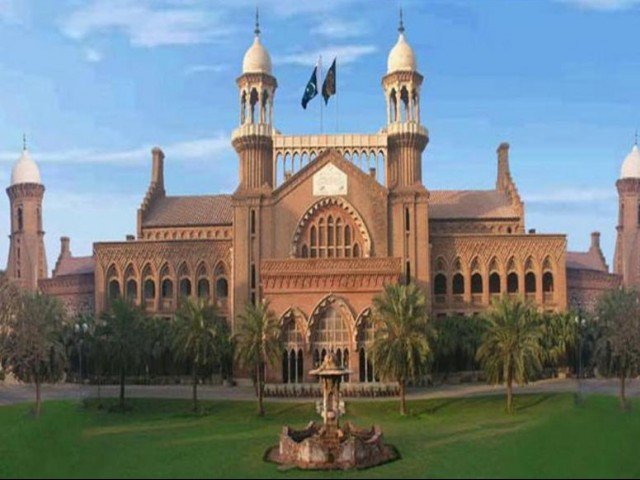 ---
LAHORE:
The Lahore High Court (LHC) on Wednesday granted protective bail till February 15 to PML-Q leader Musa Ellahi, son of former federal minister Chaudhry Wajahat Hussain, in a case pertaining to attempted murder lodged by PML-N's senior vice president Gujarat.
Petitioner Musa's counsel argued, in the court of Justice Tariq Saleem Sheikh, that the case had been registered by complainant PML-N's Muhammad Ali Tabssum, who is currently a candidate for MPA of PP-31, Gujrat.
He argued that this reflects the malafide and ulterior motives of the respondents behind the lodging of this FIR and implored the court that the petitioner is eager to prove his innocence in the 'absolutely false and frivolous case registered with malafide intention and with the sole aim of blackmailing him'.
He added that it is a fabricated and false case against the petitioner and co-accused in the backdrop of political rivalry and 'dirty politics' in the area of Gujrat.
"The petitioner is a dignified individual and has been implicated by political rivals with the sole agenda to humiliate, disgrace, and seek wrongful arrest to settle political scores. It may not be out of place to mention that even earlier false, frivolous and baseless case FIR (11/23) on January 16, 2023, was registered at Kukrali police station District Gujrat. Under Penal Provisions of Pakistan Penal Code, 1860 along with Section 25 (D) TA, 1885 and provisions of the Anti-Terrorism Act were also subsequently added at the behest and instructions of political rivals. The petitioner has already sought pre-arrest bail from Anti- Terrorism Court, Gujranwala. With mischievous agenda to unjustifiably secure arrest of petitioner in a new criminal case, the instant FIR has been chalked with ulterior motive and malafide intentions to frustrate ad-interim bail secured from Anti-Terrorism Court, Gujranwala."
"That even otherwise, the contents of the instant FIR appear false and unnatural on the face of it and clearly points towards absolutely false narration which has to be viewed with utmost care and caution."
"That the First Information Report has been lodged after a noticeable, unexplained delay of more than 11 days. The ulterior and malafide intention becomes seemingly visible from the inordinate and unexplained delay in the registration of FIR. Alleged occurrence took place on January 23, 2023 whereas the FIR was chalked on February 2, 2023. These circumstances construct a shadow of doubt in the prosecution story, of which benefit must be given to the petitioner. It is settled law that a single circumstance creating reasonable doubt in a prudent mind about the guilt of accused makes him entitled to its benefits, not as a matter of grace and concession but as a matter of right. The conviction must be based on unimpeachable, trustworthy and reliable evidence. Any doubt arising in prosecution case is to be resolved in favour of the accused," added the PML-Q leader's counsel.
COMMENTS
Comments are moderated and generally will be posted if they are on-topic and not abusive.
For more information, please see our Comments FAQ