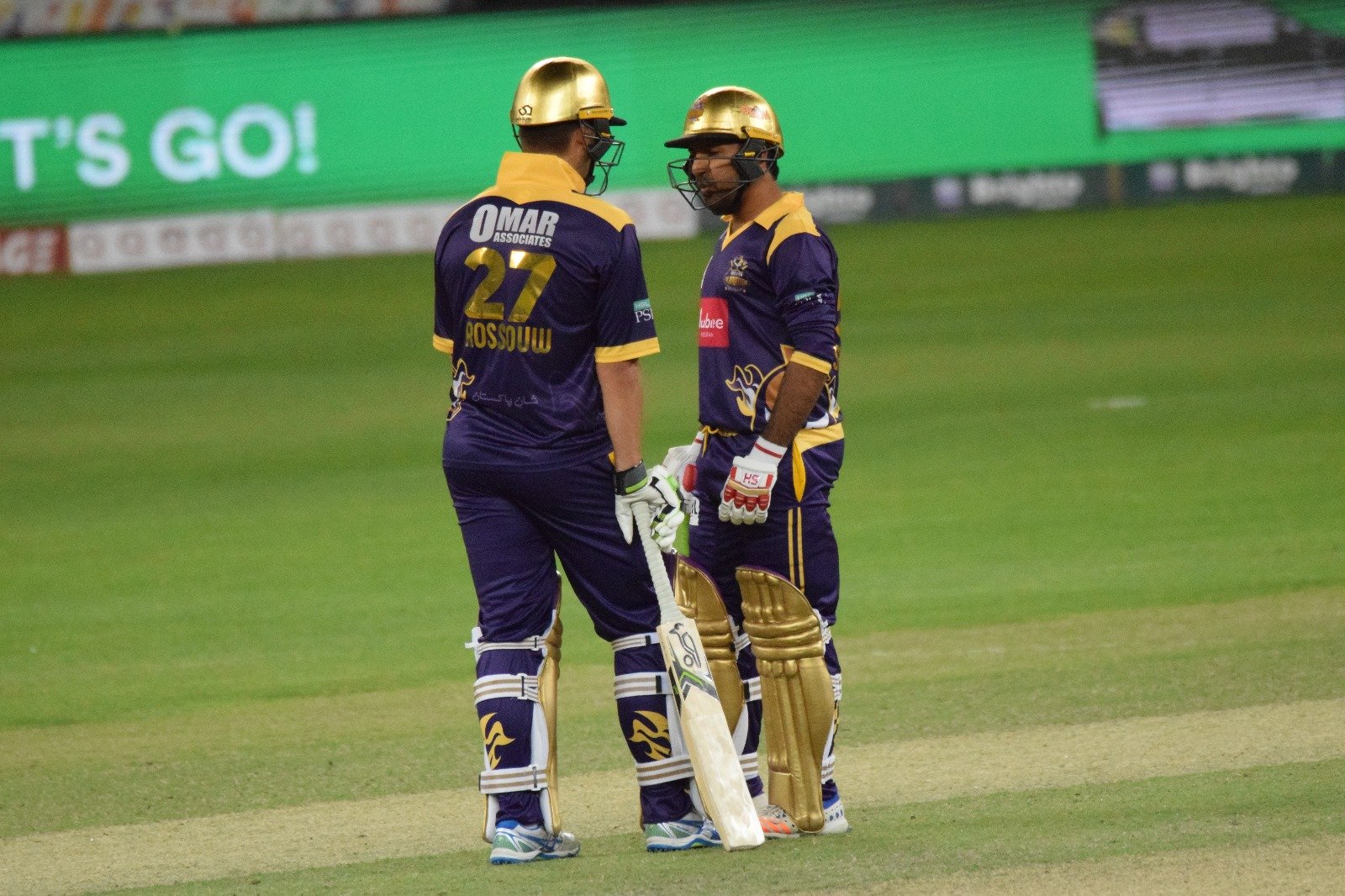 ---
QUETTA:
The Balochistan government has evolved a foolproof security plan for the Pakistan Super League (PSL) exhibition match in the provincial capital.
In this connection, the Deputy Inspector General (DIG) Quetta Azfar Mahesar presided over the security arrangements review meeting for the match on Thursday.
The match will be played on February 5 at Nawab Akbar Bugti stadium, Quetta.
"Foolproof security will be provided for the cricket match so that locals could enjoy the game," DIG Quetta said.
DIG briefed the meeting that no one will be allowed to enter the stadium without a ticket and the gate number written on the ticket will be used for entry.
"No vehicle will be allowed to enter the stadium without a sticker," Mahesar said.
The cricket fans claim that they are facing difficulty in getting tickets for the match. This is an exhibition match that will be held on Feb 5th at Akbar Bugti stadium in Quetta.
"It is a positive step that the PSL match will be held in Quetta, bringing the much-needed entertainment to the city," DIG said.
People have been told not to carry water bottles with any foreign or political flag other than the Pakistani flag inside the ground.
Security will be tightened in Quetta city and near the stadium to avoid any untoward incident.
The DIG also advised the locals to cooperate with security personnel deployed at different spots.
Balochistan government has deployed thousands of police and Frontier Corps (FC) personnel to maintain order across the district. Thousands of cricket fans thronged Akbar Bugti stadium to obtain tickets.
"I have been waiting since morning to get the ticket," Ibrahim, a local resident, claimed.
Long queues of cricket fans were witnessed outside the stadium.
On some occasions police resorted to baton charge to disperse the crowds.
COMMENTS
Comments are moderated and generally will be posted if they are on-topic and not abusive.
For more information, please see our Comments FAQ