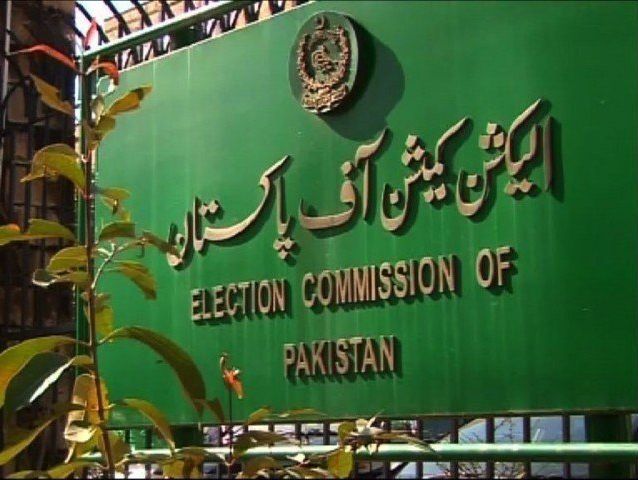 ---
ISLAMABAD:
In a bid to ensure transparency in electoral results, the Election Commission of Pakistan (ECP) has established an state-of-the-art record room under foolproof security besides issuing a code of conduct.
No unauthorised person would be allowed to enter the premises where large racks have been placed to keep thousands of boxes watched closely by CCTV cameras. It also contains the record of Forms 45 and 46 related to the election for which a separate room has been allocated.
The record room has been established in the Central Election Commission, and has records from the 1960s till now, in which about 18,000 files of various types are present and there is space for more files.
The record room consists of digital and hard copies, and the Election Commission has started the process of digitalisation of the former besides preserving them in their original form. Apart from elections, records of various fields are also kept in the record room.
The Election Commission has prepared a proposed code of conduct for general elections, according to which the reputation of Pakistan's judiciary and armed forces should not be ridiculed. Contempt of election proceedings will be taken for violation as well.
According to the proposed code, political parties, candidates, and election agents should take care of the rights and freedom of the people under the constitution and laws.
Moreover, it requires political parties and candidates to refrain from expressing views against the sovereignty, integrity, and security of Pakistan.
It calls on everyone to avoid the mockery of the Election Commission and to ensure that the orders are followed.
Furthermore, according to the proposed code, making candidates withdraw by giving gifts and bribes will be considered electoral corruption. It also asks the political parties and candidates to fully cooperate with security agencies to protect election staff and polling agents on polling day.
The code requires political parties to ensure a 5 percent representation of women during the distribution of tickets and to encourage them to participate in the electoral process.
According to the proposed code of conduct, candidates and their supporters will avoid violence on polling day.
Moreover, under the Election Act, all candidates will be required to maintain separate accounts for election expenses, and candidates will pay all expenses from the amount deposited in the above account.
After the publication of the list of candidates, the candidate will be obliged to submit the details of expenses to the returning officer every fortnight.
The successful candidate will then submit the details of election expenses to the RO within 10 days.
COMMENTS
Comments are moderated and generally will be posted if they are on-topic and not abusive.
For more information, please see our Comments FAQ